Daily worship lies at the heart of Cathedral life and every day starts with morning prayer (Matins) and ends with evening prayer (Evensong). The Eucharist is also offered daily.
Celebrate with us
Lent and Easter
Join us for worship, Lenten pilgrimages, family services, mini-talks, origami sessions, and a Children's Easter Workshop.
All our services are free to attend.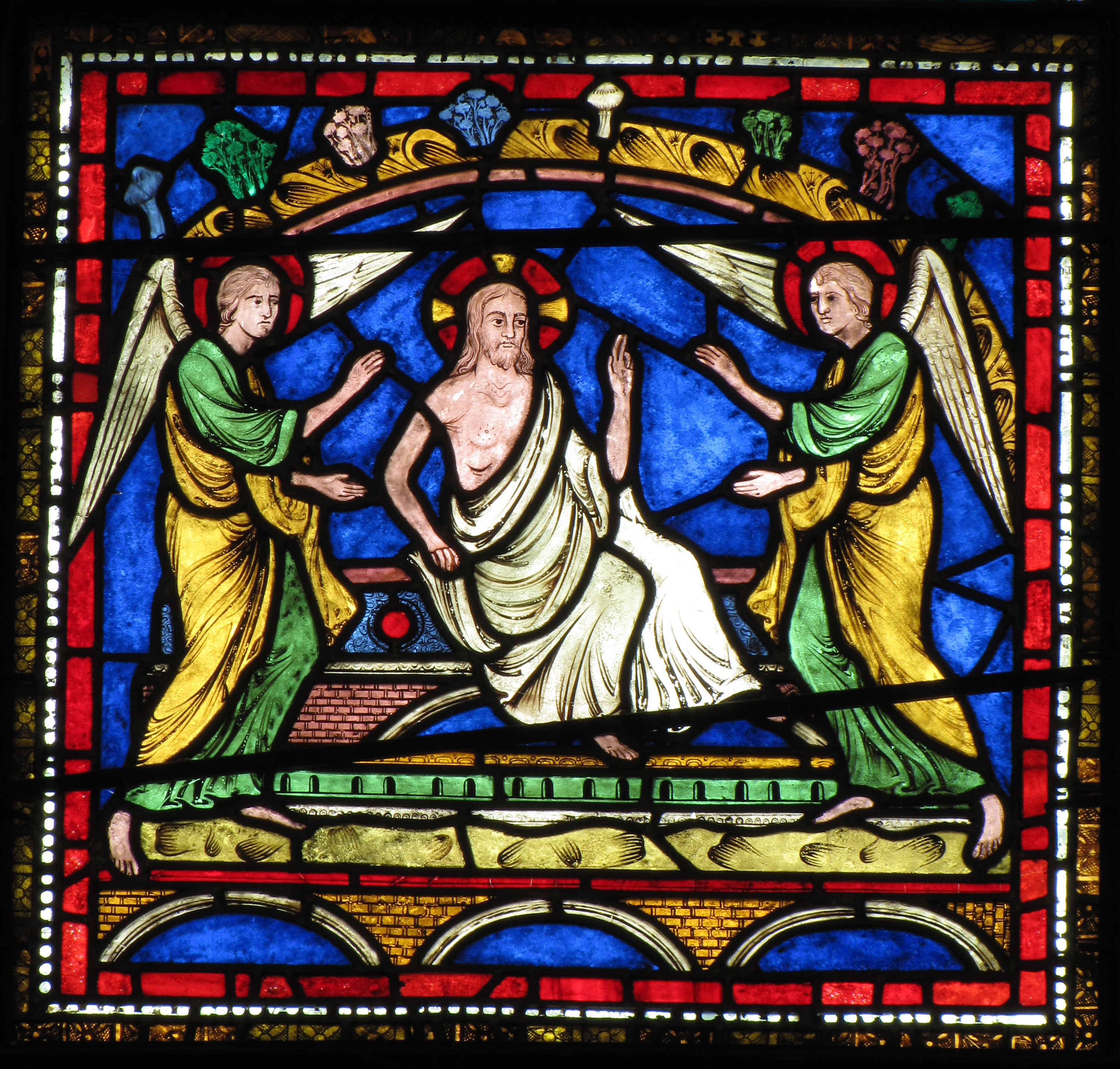 | | | |
| --- | --- | --- |
| Daily Eucharist | 08.00 |   |
| Lunchtime Eucharist | 12.30 (Wednesdays and Feast Days only) |   |
| Daily Choral Evensong* | 17.30 |   |
| Sunday Choral Eucharist* | 11.00 |   |
All are welcome and there is no charge to attend a service. *Live streamed online.
Special services and events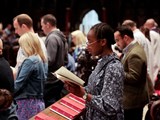 Morning Prayer (Matins)
Morning Prayer is a service of prayer and praise to begin the day. A simple, said service which lasts approximately 20 minutes.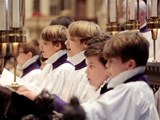 Choral Evensong
As the day begins with Morning Prayer, the day ends with an evening service of prayer and praise, using the traditional language of the Book of Common Prayer. This is normally sung by the Cathedral Choir and the services lasts about 40 minutes.
When the members of the Cathedral Choir are taking a holiday, Evensong is usually sung by a visiting choir, but occasionally is replaced by said Evening Prayer.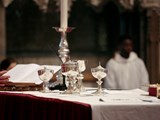 Daily Eucharist
In this service, which is also known as Holy Communion, the Lord's Supper, or the Mass we give thanks over bread and wine for all that Jesus had done and continues to do for us and remember the meal Jesus shared with his disciples on the night before he died.
We have a said Eucharist service every day at 08.00 hrs and also at 12.30 hrs on Wednesdays and other special days in the church's calendar. The service lasts approximately 30 minutes.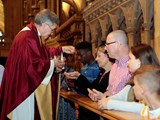 Sunday Eucharist
On Sundays, we have a Book of Common Prayer Holy Communion at 08.00 hrs and Sung Eucharist at 11.00 hrs.
The Sunday Sung Eucharist is a celebration of Holy Communion with beautiful hymns and songs, a choir, and usually a sermon. The service lasts for about an hour and 15 minutes.
Access for Services

The Cathedral is a medieval building on several levels and arrangements vary depending on the area of the Cathedral used or the format of the service. The Service Times, Music List or the Calendar will give information on the area used. The Facilities for Visitors with Disabilities leaflet gives details of routes to the different areas. Advance notice would be helpful, especially for special events, but staff and service stewards will always do their best to make suitable arrangements for anyone attending a service or event. To help us plan seating arrangements in advance, please telephone Cathedral House, at +44(0)1227 762862 during normal office hours. Alternatively, please email your requirements in advance to [email protected].

Large print copies of Orders of Service and Hymns are usually available; please ask the Virgers or Stewards on arrival.
Please contact the Visits Office for up-to-date information.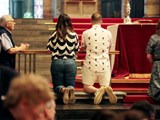 Send a prayer
If you are unable to attend the Cathedral in person, we invite you to email your prayers for inclusion in our daily worship via [email protected]
Yes. All baptised Christians are welcome to receive Holy Communion.
Yes. Restrictions on singing no longer apply. Scientific research has shown that singing is no more risky than speaking at a similar volume.
Yes. There are a number of stands within the Cathedral where you can light a candle.
With every child and vulnerable adult that enters Canterbury Cathedral we have a duty of care and responsibility which we take seriously. We have policies in place to ensure we follow the principles for the whole Church of England. You can find our independent safeguarding audit here.
Yes, we welcome any support of the Cathedral. You can donate online, give at one of the contactless donation stands in the Cathedral, or make a cash donation into one of our collection boxes.
Parking is available for Blue Badge holders only, subject to limited availability. Please use the public car parks within the city.
Services and Music List
Our Services and Music List gives details of the music performed at Cathedral services, as well as names of choirs, preachers and where the service will take place.
There seems to have been an error while submitting your feedback
Thank you for submitting your feedback
Add your feedback