Evening closure of Precincts, Tues 26 – Sat 30 September
Due to the Luxmuralis light show and the need to manage large queues, public entry to the Precincts after 17:30 will only be possible for Luxmuralis ticket holders or those attending Choral Evensong.
Planning your visit? Remember to check our upcoming closures.


Tues 26 – Sat 30 September
Luxmuralis: Renaissance
Immerse yourself in the greatest artworks of the Renaissance, exploring through light and music the wonder and awe that revolutionised Europe, and bridged the gap from the Dark Ages to modern-day civilisation.
October-December 2023
What's On Guide
Discover the special services, events, family-friendly activities and new visitor experiences at Canterbury Cathedral.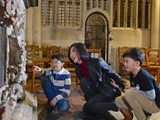 Book your tickets
Tickets start from £17.00 or free if you are a local resident and have a Cathedral Pass. 
Please give us your feedback
Public Consultation
As part of our transition to becoming a registered charity under the Cathedrals Measure 2021, the Cathedral's statutes and constitution - which set out how we are governed - have been reviewed and updated.
We are now asking for public feedback on these.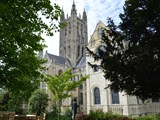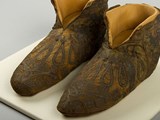 What's on
Making History: Church, State and Conflict
A major new free* exhibition exploring the complex, and often violent, story of Church-State relations through the centuries.
Support us
Help us keep the story alive for future generations. See how you can get involved in our active community.
There seems to have been an error while submitting your feedback
Thank you for submitting your feedback
Add your feedback