Evening closure of Precincts, Tues 26 – Sat 30 September
Due to the Luxmuralis light show and the need to manage large queues, public entry to the Precincts after 17:30 will only be possible for Luxmuralis ticket holders or those attending Choral Evensong.
Planning your visit? Remember to check our upcoming closures.


From remarkable historical objects to fascinating reads in the Archives and Library, Canterbury Cathedral has an abundance of collections to pique your interest.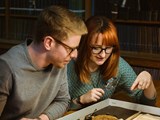 Archives and Library
Take a look at our impressive reading collection filled with manuscripts, historic records, photographs, maps and printed books which date all the way back to the late 8th century. Make sure to pre-book before your visit.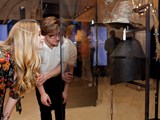 Exhibitions
What can you discover in our incredible range of exhibitions? Take a look at what's on before you decide to visit to make sure you don't miss out on something spectacular.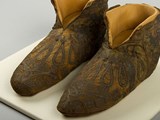 Historical objects
The Cathedral is full of paintings, sculptures, church silver, vestments, altar frontals, stained glass and much more. See the significant treasures and renowned artefacts for yourself as you take a walk around the Cathedral.
Book your tickets
Tickets start from £17.00 or free if you are a local resident and have a Cathedral Pass. 
650
For nearly 650 years, the Black Prince's funerary achievements have been held at Canterbury Cathedral, and are now on permanent display at our exhibition in the Crypt.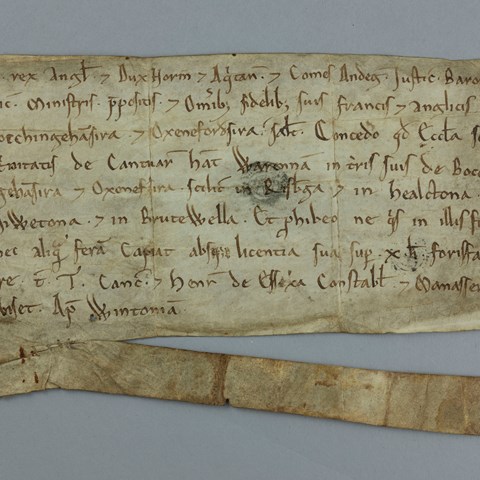 8,000
The archives of the Cathedral contains around 8,000 charters, including 30 that date from before the Norman Conquest!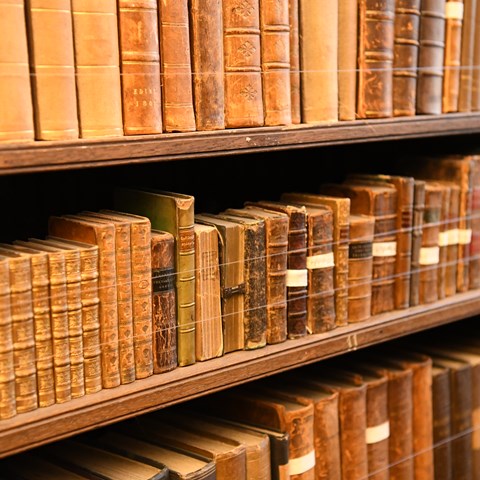 50,000
The Cathedral Library contains about 50,000 books, and holds 40 incunables (books or fragments of books printed before 1501).
Our Archives and Collections contain over 200,000 documents - the oldest of which dates from the late 8th century – and about 3,000 objects.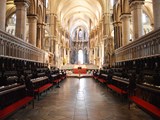 Inside Story
Discover the Cathedral's history through its soaring architecture, glorious spaces, and the people who made it what it is today, told by our wonderful tour guides.
Also available in German, French, Dutch, Swedish and Russian.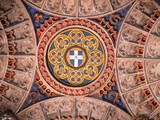 Royalty Tour
As we remember the life of Her Late Majesty Queen Elizabeth II - the longest reigning British monarch - join a special guided tour, telling the stories of royals through the ages. Groups can discover monarchs immortalised in stone, wood and stained glass.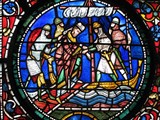 Stained Glass Tour
Explore the history and range of stained glass at the Cathedral. Discover Bible stories, famous Miracle Windows, the oldest windows in our collection – which are amongst the oldest in the world - and 20th Century stained glass telling stories of loss and reconciliation, meeting famous faces along the way.
This tour is part of our guided tours cycle, and when offered, is available to book on arrival.
There seems to have been an error while submitting your feedback
Thank you for submitting your feedback
Add your feedback