With architectural triumphs, spectacular stained glass windows, and magnificent collections – discover all that the Cathedral and its grounds has to offer.
FREE* Half term fun!
Stone Week
Tues 30 May, Wed 31 May and Thurs 1 June, 10:00-15:00
Carve your initials in stone and follow the trail map to explore different parts of the Cathedral, answering questions and completing challenges on the way!
Free* drop-in sessions for stone carving between 10:00 and 15:00, with activity book included.
*Free activity but normal Precinct charges apply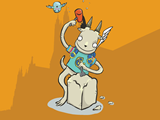 Book your tickets
Tickets start from £15.50 or free if you are a local resident and have a Cathedral Pass. 
Guided tours
Our guided tours are the perfect way to discover the Cathedral's amazing history, spaces, and secrets. 
Tours can be booked at our Visitor Experience Desk on arrival.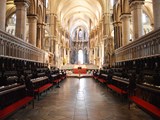 Inside Story
Discover the Cathedral's history through its soaring architecture, glorious spaces, and the people who made it what it is today, told by our wonderful tour guides.
Also available in German, French, Dutch, Swedish and Russian.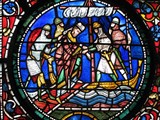 Through the Stained Glass Window
New techniques have established that the stained-glass windows at Canterbury Cathedral are among the oldest in the world. This new guided tour introduces the history and range of our stained glass.
Stay with us
The Lodge
Make your trip an unforgettable experience by staying in our first-class accommodation, the Cathedral Lodge.
This stunning accommodation includes entry to the Cathedral and is located in the best possible place in the city – on the Cathedral grounds.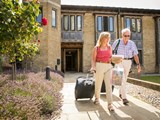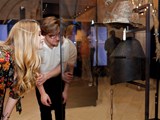 What's on
Exhibitions
Uncover artefacts, history, and art through our selection of intriguing exhibitions.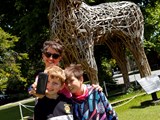 The War Horse
Discover the 20-foot War Horse - nicknamed Joey – built by students and staff from Canterbury College to commemorate the centenary of the end of the First World War.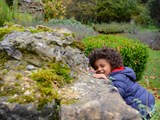 Medieval herbs
Nestled amongst the ruins of the former monastic dormitory, our re-imagined medicinal herb garden has over 80 plants, and is a beautiful spot to take some time out.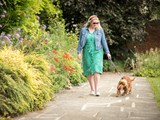 Wildlife
The Cathedral grounds are teeming with flora and fauna – you might even spot a stag beetle or peregrine falcon.
Much of our recent planting is intended to provide interest beyond the flowering period, with plants displaying interesting foliage or spectacular seeds heads.
Shop with us
Cathedral shop
From souvenirs to stunning jewellery, take a look at the spectacular range of products in the Cathedral Shop, located near the Christ Church Gate. Every sale is greatly appreciated and goes towards supporting the Cathedral.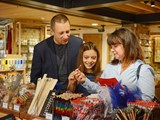 There seems to have been an error while submitting your feedback
Thank you for submitting your feedback
Add your feedback