Music is an integral part of worship in which the Cathedral takes great pride.
Our choir consists of adult singers, boy choristers aged between 8 and 13, and girl choristers aged between 12 and 18. The Director of Music is David Newsholme; he is assisted by Assistant Director of Music, Jamie Rogers
Sat, 25 February, 19.30. Cathedral Crypt
An Audience with Paul Phoenix
Enjoy an intimate evening recital with Grammy-winning tenor, and former King's Singer, Paul Phoenix.
Paul will discuss his fascinating career and will illustrate his journey by performing significant pieces from his life in music, from all genres, accompanied by Jamie Rogers.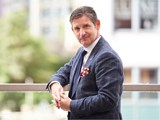 January-March 2023
NEW What's On Guide
Your guide to events, services, family-friendly activities and new visitor experiences at Canterbury Cathedral.
Our Choir
Adult Singers
The Cathedral Choir currently includes twelve adult singers; eight Lay Clerks and four Choral Scholars, who sing the alto, tenor and bass parts.
Evensong is sung by the Cathedral's adult singers alone every Friday afternoon.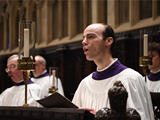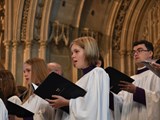 Our Choir
Girl Choristers
The Girls' Choir consists of 25 girls aged between 12 and 18, from a variety of local schools.
The choristers sing Evensong on Wednesday at 17.30. At the weekend they sing at least one service, usually alongside the Lay Clerks of the Cathedral Choir.
Our Choir
Boy Choristers
The Cathedral's 25 boy choristers are aged between 8 and 13.
Resident at Choir House, an ancient and beautiful building next to the Cathedral, and attending St Edmund's School, they enjoy a fulfilling all-round education, supported by scholarships provided by the Cathedral. All boy choristers study two musical instruments and receive weekly theory lessons.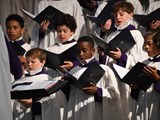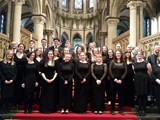 Visiting Choirs
We offer visiting choirs several opportunities to sing at Canterbury Cathedral, Mother Church of the Anglican Communion and one of the great holy places of Christendom.
Services and Music List
Our Services and Music List gives details of the music performed at Cathedral services, as well as names of choirs, preachers and where the service will take place.
There seems to have been an error while submitting your feedback
Thank you for submitting your feedback
Add your feedback