Passiontide exhibition: 'Reading between the lines'
Canterbury Cathedral's Crypt provides the perfect setting for 'Reading between the lines', an exhibition of paintings for Passiontide 2022 by artist and Professor of Fine Art, Anne Grebby.
Running until 18 April 2022, the exhibition features a series of paintings made between 2019 and 2022 which attempt to engage with Jesus' final days on earth, from the Last Supper to his Ascension, providing stimuli which immerse the eye in the invisible, and engender thoughts on the infinite mystery of God.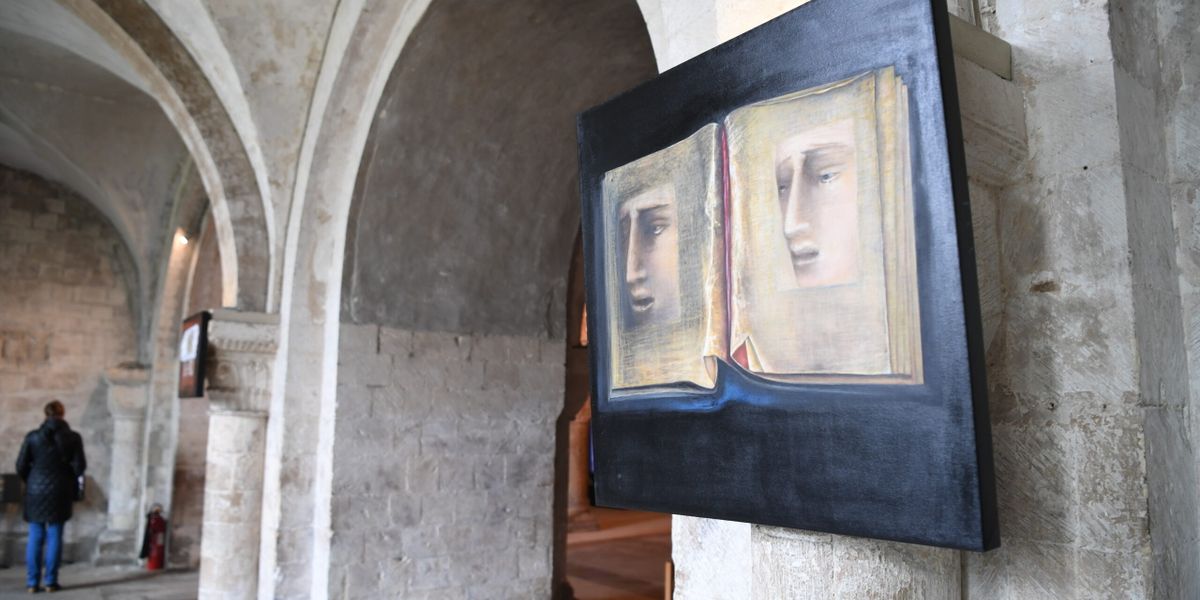 Describing her series, Anne said "As the work developed, I became increasingly aware of the underlying emotive states which Jesus' followers' and persecutors' words and actions reveal. Each canvas functioned as a 'storyboard'. Images were tested, changed, erased and sometimes retained.
"Finally installed here in the Crypt of the Cathedral, the resulting works invite you to cross the boundary of each picture frame and accompany Jesus on his journey, animating the events further with your own imagination.
"Focusing on the intimacy and inner sensibilities which occur, the paintings create an open space for thinking, in which we can all become participating viewers, approaching the moments which mark Jesus' last hours without preconceived ideas, experiencing the narratives in detail, and 'reading between the lines'.
Accompanying Anne's series of paintings are 'The Little Mnemonic Bookworks', which provide archival evidence of the drawings, source images and texts embedded in each of the larger paintings.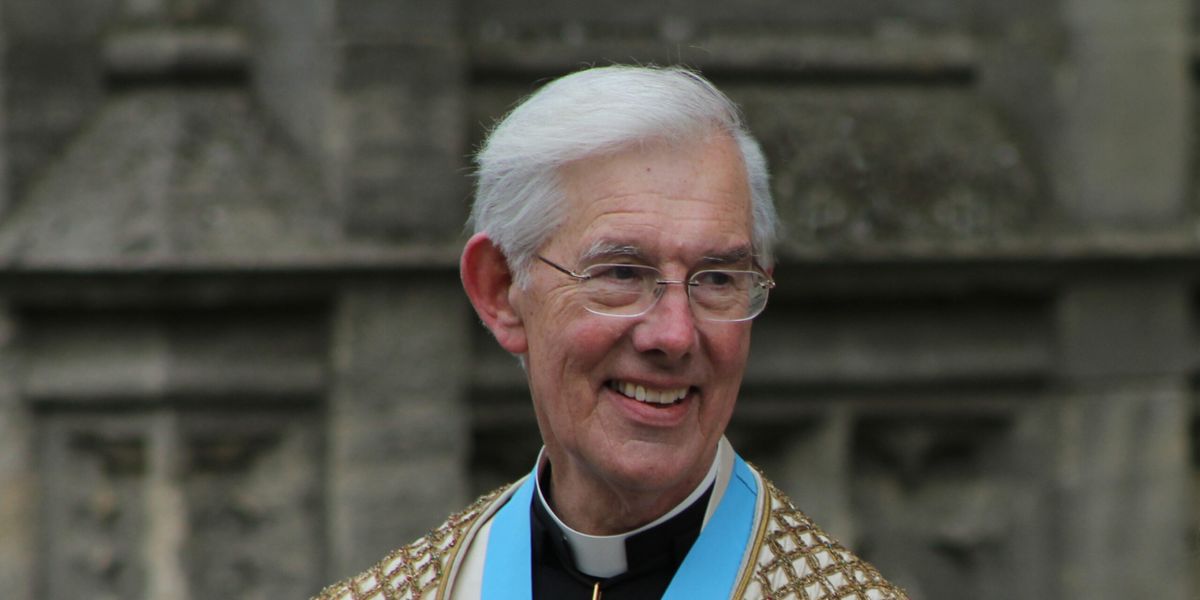 Dean of Canterbury to retire on eve of 75th birthday
The Dean of Canterbury, The Very Revd Dr Robert Willis, has announced that he will cease to be Dean at midnight on 16 May 2022, the eve of his 75th birthday.
There seems to have been an error while submitting your feedback
Thank you for submitting your feedback
Add your feedback