Your donation will enable us to: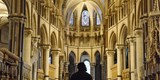 Protect the awe-inspiring architecture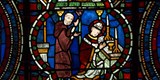 Conserve the dazzling stained glass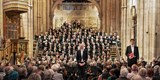 Continue our world-class programme of music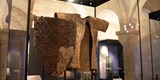 Engage and provide education work for the community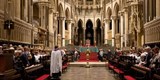 Bring our ministry to hundreds of thousands, in person and online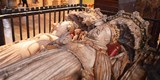 Preserve our archives and collections
Giving regularly makes a huge difference to the sustainability of Canterbury Cathedral.
Committed monthly and annual gifts are so powerful because they mean that we are able to count on your support, month after month and year after year. They mean that we can plan for the future knowing that your donations are there to help our 1,400 year old story continue into the future. 
The effects of the cost of living crisis on our day to day running costs, Brexit on our visitor numbers, and the long shadow cast by the damage done to the Cathedral's finances by Covid-19 pandemic leave us with a deficit of over £1m a year and a Covid loan of £4m to repay. 
Your assured support from as little of £5 a month will mean that we can work towards the true sustainability of this special place. 
Thank you. 
Can you give £62.50+ a month of £750+ a year?
There seems to have been an error while submitting your feedback
Thank you for submitting your feedback
Add your feedback