Celebrate with us
Advent and Christmas
Everyone is welcome to join us to celebrate the Christmas season.
All our services of worship are free to attend. Tickets must be purchased for some events.
Book your tickets
Tickets start from £15.50 or free if you are a local resident and have a Cathedral Pass*.
*Our relaunched Cathedral Pass is coming soon.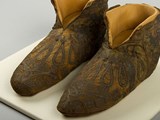 What's on
Making History: Church, State and Conflict
A major new free* exhibition exploring the complex, and often violent, story of Church-State relations through the centuries.
Support us
Help us keep the story alive for future generations. See how you can get involved in our active community.
There seems to have been an error while submitting your feedback
Thank you for submitting your feedback
Add your feedback