From special services, tours and talks, to unique exhibitions, music concerts and visitor events, there's always lots to discover at Canterbury Cathedral.
Advent and Christmas
The Song of the Angels
All are welcome to celebrate the Christmas season with us.
This year, Canterbury Cathedral delves into the story of the song of the Angels to the shepherds, bringing you a series of services, events and decorations to celebrate their message of peace and goodwill to all.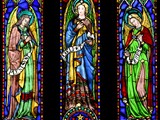 Advent and Christmas
What's On Guide
Discover our many special services, events, family-friendly activities and new visitor experiences.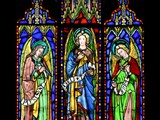 Wednesdays 19:00-20:00 (4 Oct - 29 Nov)
Sacred Space
Rooted in the Christian tradition, Sacred Space offers an open and inclusive way to explore questions of faith through worship, discussion, music and silence.
This term's theme: be curious - be present – reimagine
Located in the Crypt of Canterbury Cathedral, these events are followed by shared food.
Sacred Space is a partnership between Canterbury Cathedral and Canterbury Christ Church University Chaplaincy which was founded in 2018, led by the staff of both institutions to serve the students and young adults of Canterbury.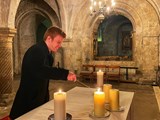 Please wait
Events are currently being loaded.
There seems to have been an error while submitting your feedback
Thank you for submitting your feedback
Add your feedback