The Precentor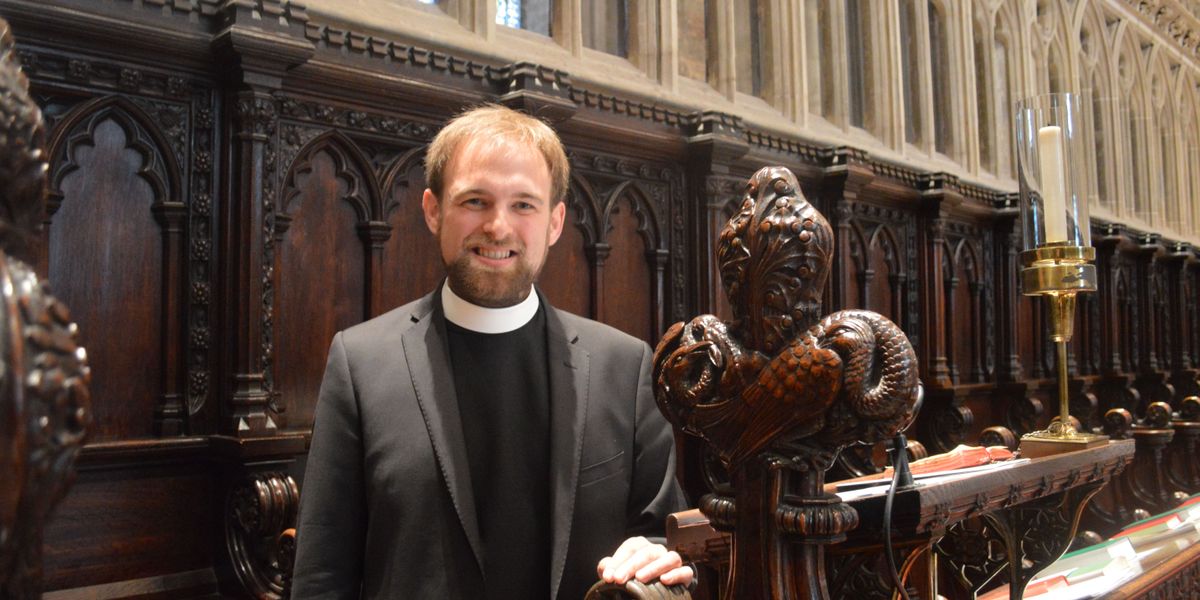 The Reverend Max Kramer was installed as the Precentor at Canterbury Cathedral in June 2017. As Precentor Max is responsible for organising the Cathedral's worship and is a minor canon and member of the Cathedral Foundation. He works closely with the Director of Music in shaping the Cathedral's musical life, and provides pastoral support to the Cathedral's Choral Foundation.
Max grew up in Morpeth in the north east of England and following a Classics degree at Balliol College, Oxford, he trained for the priesthood at Westcott House, Cambridge. He has worked in St John's College Chapel in Cambridge and parishes in the Manchester area and Cambridge.
Prior to coming to Canterbury Max served his curacy in the parish of Little St Mary's, Cambridge, taught undergraduate and graduate students at the University of Cambridge in Classics and Theology, and worked in the Faculty of Classics on the administration of the Undergraduate Classics Degree and developing Cambridge's Classics outreach work.
At Canterbury, in addition to his duties as Precentor, Max has been responsible for the foundation of Sacred Space, a partnership with Canterbury Christ Church University to offer a regular weekly ministry to students and young adults in Canterbury. He has also led a range of projects, from installing a new AV system in the Cathedral to allow worship to be livestreamed at a high quality, to overseeing a project to recreate one of the Cathedral's mediaeval textiles to produce a large set of Cathedral vestments to celebrate the 850th Anniversary of Becket's Martyrdom. Max has also enjoyed a range of opportunities to teach in Canterbury, lecturing on Faith and the Arts and poetry, and spent two terms providing cover as an Assistant Lecturer in Latin Literature at the University of Kent. Max is also a Trustee of the Friends of Canterbury Cathedral, and Cathedral Deputy Safeguarding Lead.
Other highlights from Max's time at Canterbury include organising the celebration for the installation of Rose Hudson-Wilkin as Bishop of Dover, developing partnerships with Primary Schools to engage local Children in singing in the Cathedral for our annual St Nicholas celebrations, working with the BBC to develop a pioneering "Easter from Canterbury" suite of programmes broadcast on Easter Day 2021, and organising the liturgy for the Lambeth Conference, the meeting of the Bishops of the Anglican Communion.
Share