Sacred Space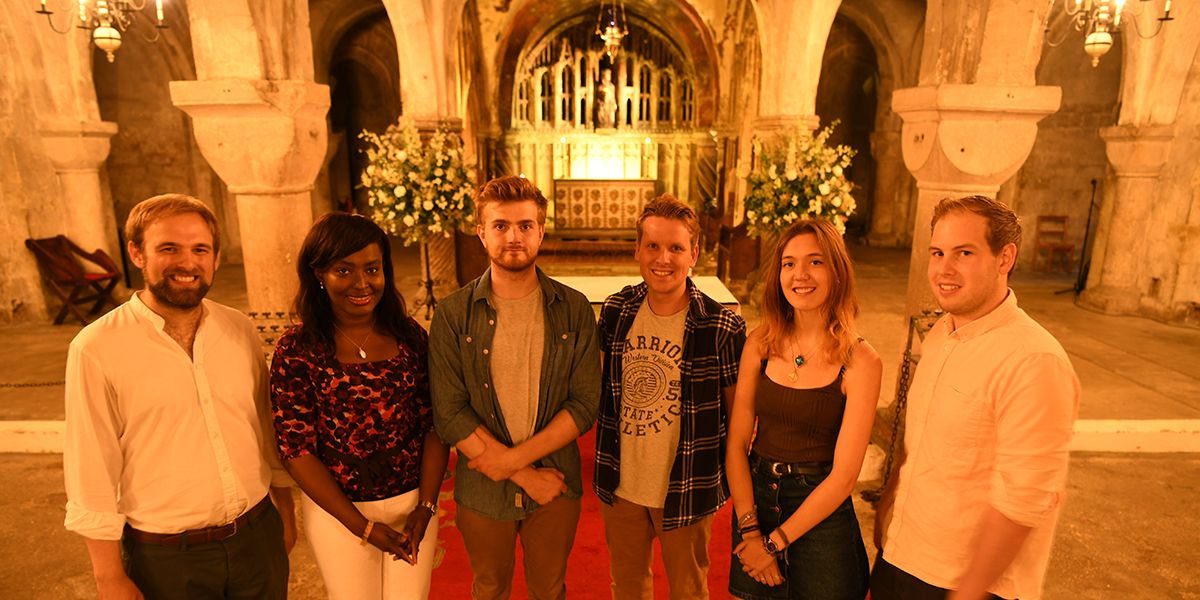 Sacred Space – Wednesdays at 7pm
Sacred Space is an open and inclusive gathering for students and young adults in Canterbury that meets weekly during university term time at 7pm on Wednesdays at Canterbury Cathedral.
We gather together to explore themes that relate to the big questions of life each week through music, discussion, and silence in the spiritual atmosphere of the Cathedral's Crypt.
Afterwards we share food from the local Italian restaurant Posillipo (provided by a generous grant from the Friends of Canterbury Cathedral) and have the opportunity to meet new people, catch up, and enjoy being part of a friendly and welcoming community.
All are very welcome at Sacred Space – those asking questions and exploring spirituality, those who simply value taking time out for reflection and contemplation, and those who have a commitment to faith can all find a home here.
The first session of term is Wednesday 29 September 2021
Click here to read our Sacred Space Fanzine and to see our programme for this term: The Mystery of Life
All are welcome to come along, no kind of booking or membership is required – just turn up! If you'd like to ask questions in advance of coming Max, who organises the group, is always happy to help: max.kramer@canterbury-cathedral.org
Sacred Space is a partnership between Canterbury Cathedral and Canterbury Christ Church University Chaplaincy which was founded in 2018, led by the staff of both institutions to serve the students and young adults of Canterbury.
Sacred Space is very grateful to Canterbury Cathedral, The Friends of Canterbury Cathedral, and Canterbury Christ Church University, who provide the funding that makes this project possible.
Share