Sung Eucharist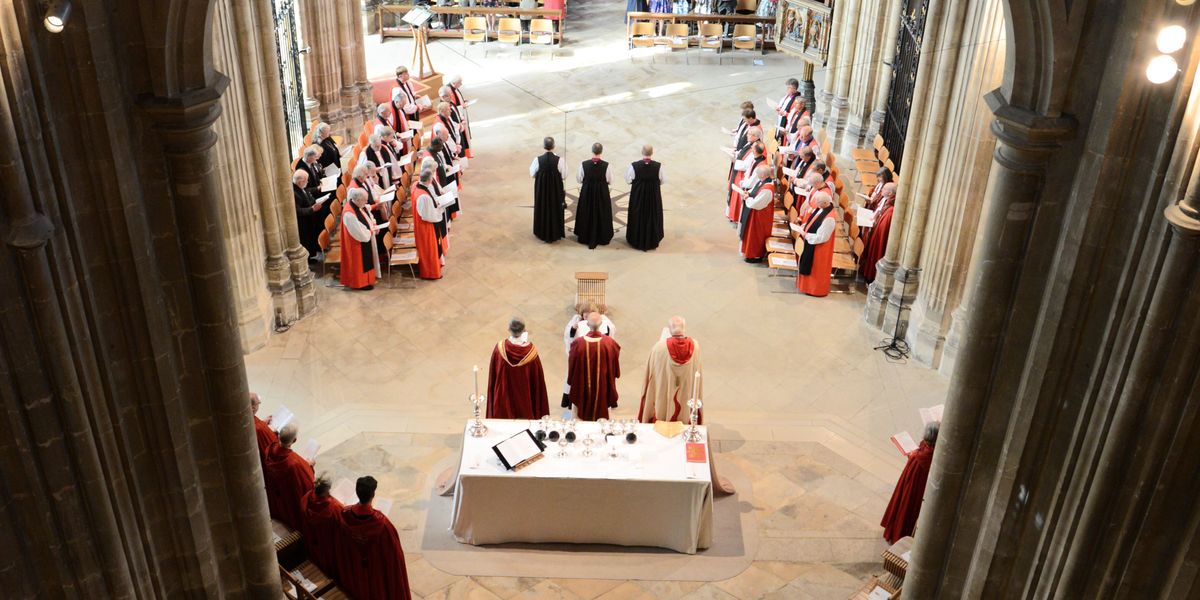 The Sung Eucharist is a celebration of Holy Communion with beautiful music. The worshipping community of the Cathedral, visitors and pilgrims come together to celebrate all that Jesus has done and continues to do for us. There are hymns and songs, a choir, usually a sermon and the service lasts for about an hour and 15 minutes.
There is a Sung Eucharist every Sunday and on Christmas Day at 11.00 hrs and on special days in the church's calendar throughout the year, usually at 17.30 hrs.
On Sundays the service is followed by refreshments in the Cathedral Lodge Auditorium. This is an opportunity for members of the congregation to catch up with one another and also to welcome, and offer hospitality to, those who are visiting us or with us for the first time. These refreshments are generously provided by the Friends of Canterbury Cathedral.
Share