Holy Communion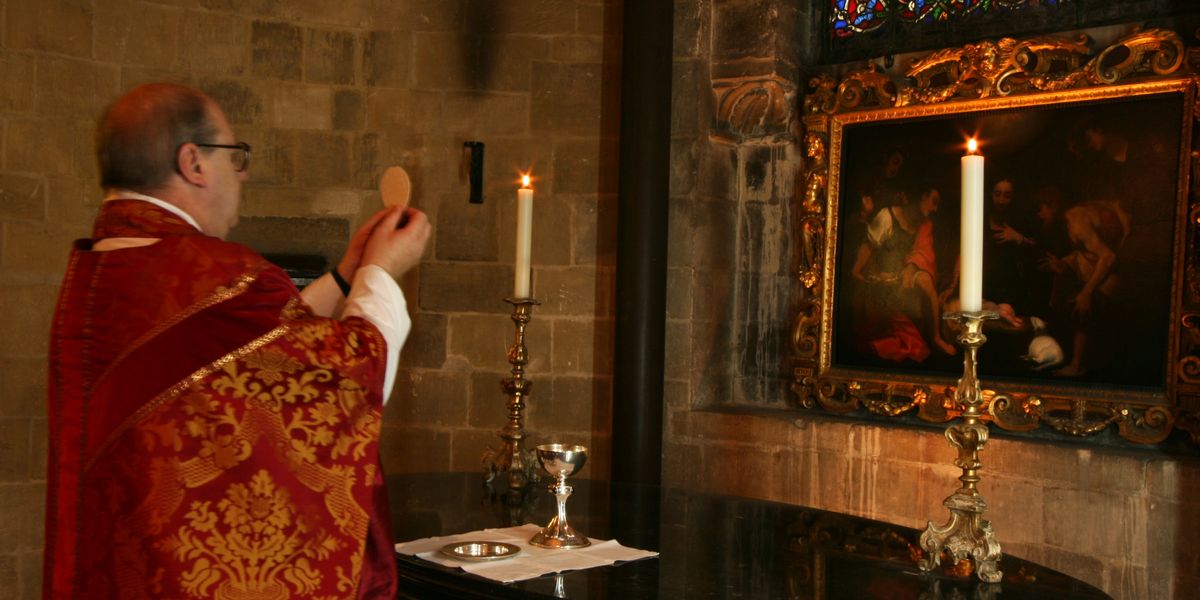 Holy Communion (also known as the Eucharist, the Lord's Supper or the Mass) is celebrated daily at the Cathedral. In this service:
We gather as the church, the body of Christ
We listen to God's word
We give thanks over bread and wine for all that Jesus has done and continues to do for us and remember the meal Jesus shared with his disciples on the night before he died
We are sent out to serve God's word
There is a said service of Holy Communion lasting approximately 30 minutes every day at 08.00 hrs and also at 12.30 hrs on Wednesdays and other special days in the church's calendar through the year. On Sundays there is a Book of Common Prayer Holy Communion at 08.00 hrs and Sung Eucharist at 11.00 hrs.
Share