Boy Choristers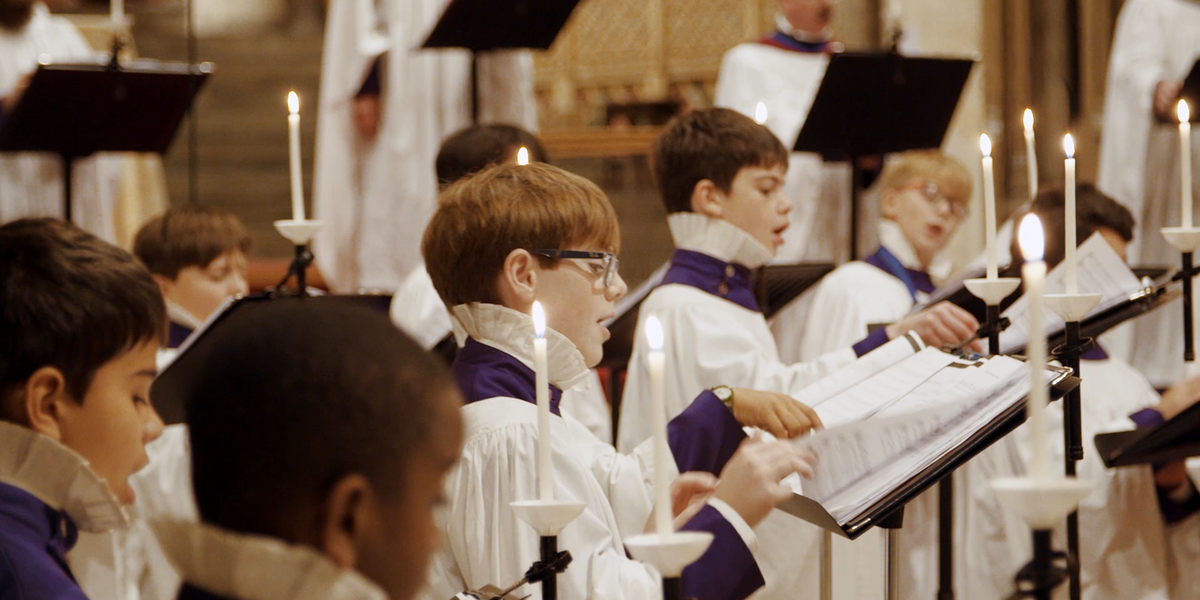 The 25 boy choristers of Canterbury Cathedral are aged between eight and 13. They generally sing at six services each week, frequently singing alongside the Lay Clerks (adult singers) of the Choir. Additionally, boys take part in a wide range of additional activities, including tours, broadcasts and recordings.
The boy choristers are resident at Choir House, an ancient and beautiful building located immediately next to the Cathedral, and attend St Edmund's School, where they enjoy an excellent and fulfilling academic, musical, and all-round education, support by scholarships provided by the Cathedral. All boy choristers study two musical instruments and receive weekly theory classes.
For information about joining the choir, please contact Acting Director of Music David Newsholme.
UPDATE: 26 February 2021 – Our world-famous Boys' Choir is seeking talented youngsters to join its ranks. No previous singing experience is necessary as professional vocal coaching will be given to the four boys selected by audition to become choristers this year. We are keen to attract interest from a diverse range of boys, particularly those who may never have considered becoming a chorister before or who worry that they don't have the financial means to benefit from this unique opportunity.
Anyone interested in this exciting chance to become a Canterbury Cathedral Chorister and St. Edmund's pupil is encouraged to attend the 'Be a Chorister' virtual event, held online at 10.30am on Saturday 27th March 2021. Registration for the event closes on 19th March.
Share