Director of the Girls' Choir and Assistant Organist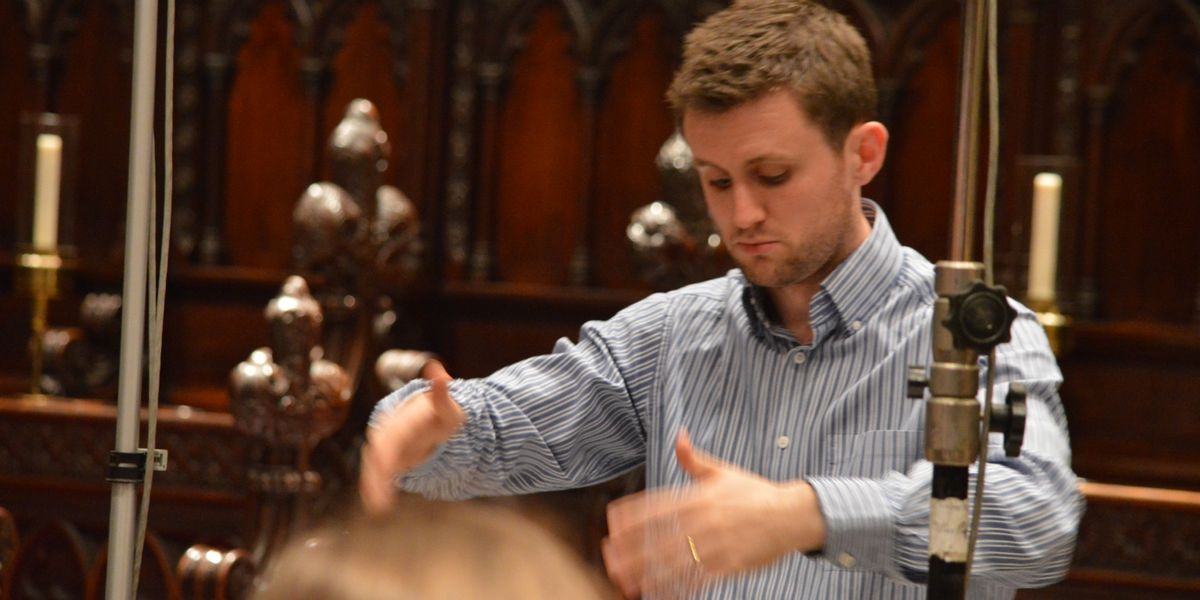 David Newsholme is founding Director of the Girls' Choir and Assistant Organist at Canterbury Cathedral.
He has conducted the Girls' Choir at numerous high-profile occasions, including a service attended by HM the Queen and HRH the Duke of Edinburgh, and the consecration service of the Church of England's first female diocesan Bishop.
Under David's direction, the choir regularly collaborates with world-class ensembles, recently including The English Concert, Fretwork, The Harmonious Society of Tickle-Fiddle Gentlemen, His Majestys Sagbutts and Cornetts and VOCES8. It has recorded for Decca Records, Signum Classics and BBC Music Magazine, has featured as artist of the week on Classic FM and Apple Music, and has performed live on BBC and ITV television.
As Assistant Organist at Canterbury, David is principal accompanist to the men and boys of the Cathedral Choir, with whom he regularly broadcasts, tours and records. He has played at a number of significant occasions, most notably the enthronement service of Archbishop Justin Welby in 2013. 
David frequently appears as a soloist, and has played at venues throughout Europe and the USA; his recordings are available on the Opus Arte and Regent Records labels. David also regularly performs as an ensemble player on the organ, harpsichord, and harmonium.  ​
David's formative musical experiences were as a chorister at Worcester Cathedral. He read Music at the University of Oxford, where he was Organ and Academic Scholar at New College under the tutelage of Professor Edward Higginbottom. Postgraduate study at the University of York culminated in the award of a PhD. 
Between 2009 and 2013 David held the W. T. Best Scholarship, a prestigious award bestowed by the Worshipful Company of Musicians. He studied the harpsichord with Dr David Ledbetter, and the organ with David Sanger, Dame Gillian Weir, and Professor Pieter van Dijk at the Conservatorium van Amsterdam.
Share