Composers' Competition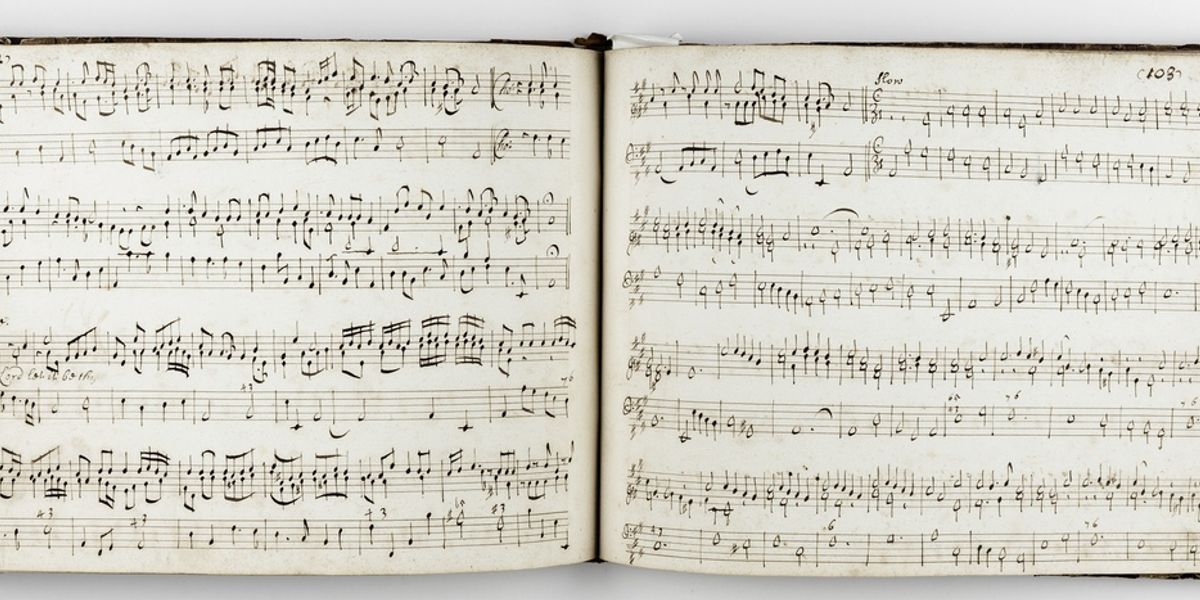 Palimpsest
New works from old
This project will commission, perform and record 16 new pieces, including works by Richard Allain, Kerensa Briggs, Jim Clements, Cheryl Frances-Hoad, Gabriel Jackson, David Knotts, Owain Park, Francis Pott, Fredrik Sixten, Errollyn Wallen, Roderick Williams, and Alex Woolf.
Each piece will re-imagine a pre-existing work for saxophone, choir and organ, bringing a fresh perspective on our rich choral heritage to a new generation of listeners.
Four of these works will be chosen by competition, which will be open to all and free to enter. The works will be recorded by Signum Records and will launch at a concert in Canterbury Cathedral as part of Canterbury Festival.
The project will also allow a new audience to actively experience choral music through engagement with one of the country's greatest choirs within an iconic cathedral. Working with community choirs in the area, composers and members of the Cathedral Choir will lead four free workshops. Here, professional and amateur musicians will work together to create their own re-imagined piece and perform this alongside the Cathedral Choir at the project launch concert.
Composers' Competition
Composers' Brief
To re-imagine an existing choral or instrumental work. The new composition does not necessarily need to closely resemble the existing piece.
Submissions must be for alto or soprano saxophone and choir (divisi allowed within the context of a composition for SATB, ATB or S). Organ can also be used if required.
3 – 5 minutes in length.
The new composition must not infringe any copyright of the existing piece that it draws inspiration from.
Text may be sacred or secular.
The piece should be appropriate for a choir of men and boys and/or teenage girls.
Scores will be judged anonymously and any identifying features will be hidden before they are passed to the judging panel.
The recording and premiere will take place in Canterbury Cathedral.
Finished scores to be delivered by 1st April 2021.
Prize
There will be four winning entries, who will each receive the following prize:
£500
Work will be professionally recorded by Canterbury Cathedral Choir and Sam Corkin
(saxophone) for Signum Records.
Work will be premiered at a launch concert in Canterbury Cathedral as part of the
Canterbury Festival.
How to enter
A score in pdf format together with a short explanation of the piece should be submitted by email to composerscompetition2021@gmail.com by April 1st 2021. An accompanying mp3 sound file is desirable, not obligatory. Questions regarding the competition can be directed to this same email address.
This project has been made possible through the generous support of Arts Council England, the Friends of Canterbury Cathedral, the Canterbury Festival, Canterbury Christ Church University and the Joyce Fletcher Charitable Foundation.
Terms and conditions
Submissions must be the original work of the applicant.
Submissions should be no longer that 5 minutes in length.
Submissions must be for alto or soprano saxophone and choir. Organ can also be used
if required.
Physical copies will not be accepted. All submissions must be through the competition
email address in pdf format.
Adjudication of the entries will be carried out by the panel of judges appointed by the
project.
The judges' decision will be final, and there will be no requirement to disclose or
explain the decision process.
Winners will be acknowledged as the composers of their works, but all intellectual
property rights pertaining to audiovisual and broadcasting material related to the
competition shall fall to the project. The project retain the right to record, issue and
transmit or broadcast in any way and on any medium any performance of the winning
entries, without the need to request applicants' consent and without any obligation to
pay any fee or compensation whatsoever.
In the case of unforeseen circumstances, the project reserves the right to move the
date of the competition deadline.
In submitting entries for the competition, applicants will be deemed to have accepted
these Terms and Conditions and to have agreed to be bound by them.
Share