Anglican Communion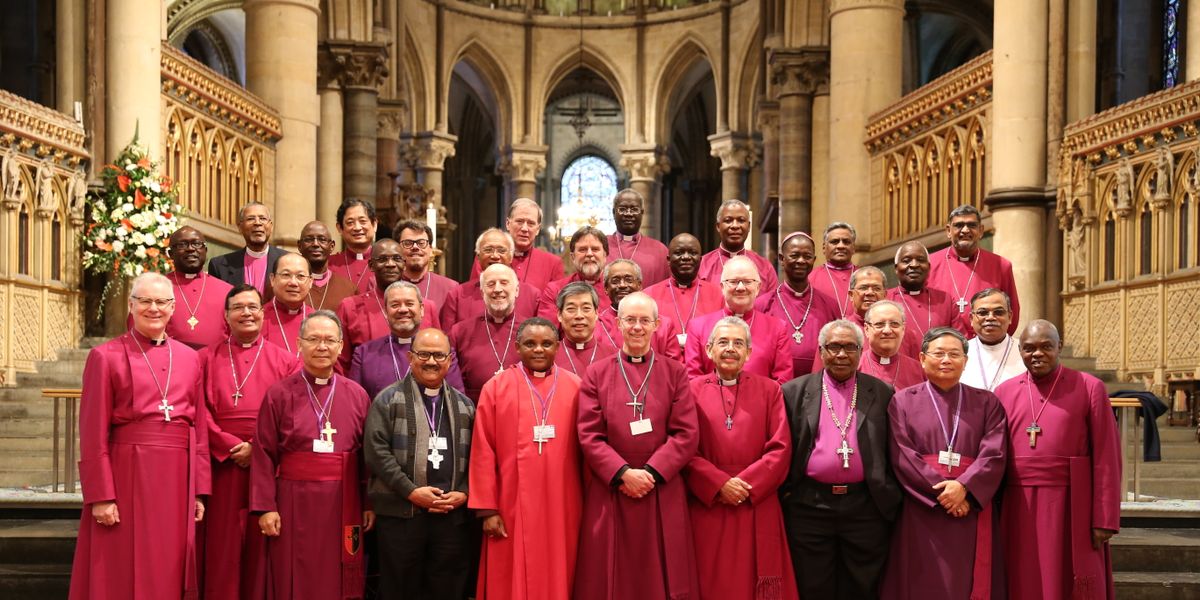 Canterbury Cathedral is the Mother Church of the worldwide Anglican Communion. The Anglican Communion comprises 38 autonomous national and regional Churches plus six Extra Provincial Churches and Dioceses, all of which are in Communion – in a reciprocal relationship – with the Archbishop of Canterbury, who is the Communion's spiritual head.
There is no Anglican central authority such as a pope. Each Church makes its own decisions in its own ways, guided by recommendations from the Lambeth Conference, Anglican Consultative Council, the Primates' Meeting and the Archbishop of Canterbury.
The Cathedral offers regular courses for Anglican bishops, seminarians and the newly ordained from all over the world. These courses offer a unique opportunity for Anglicans to meet, pray and study while sharing the spiritual riches of their Mother Church. Visit the Anglican Conferences page on our Learning page for more details.
Share