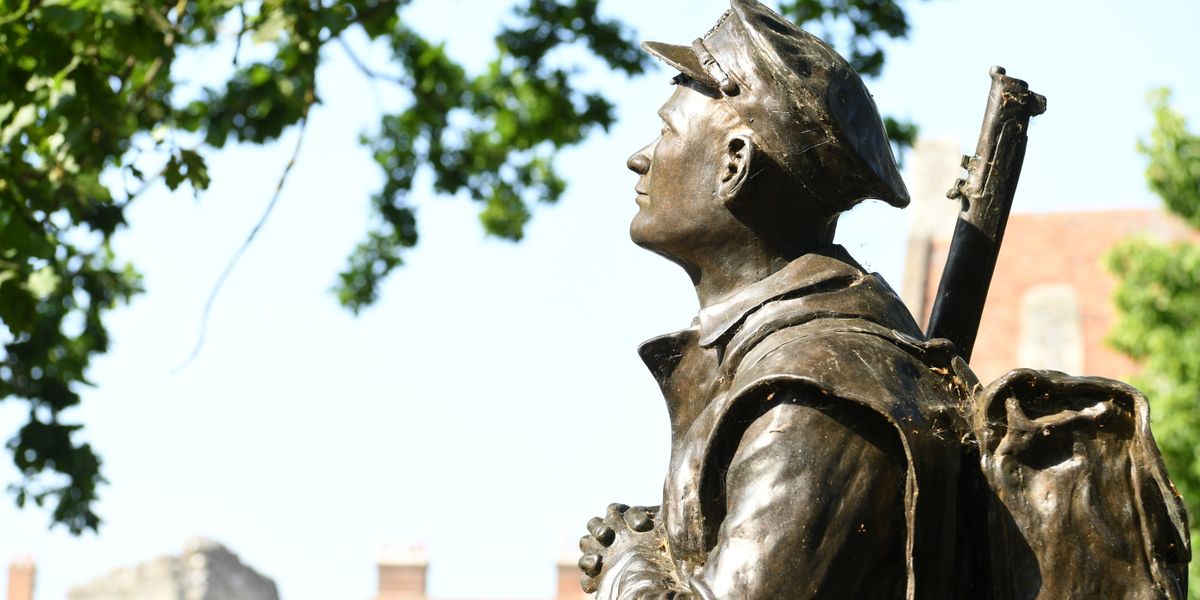 2018 marks 100 years since the end of the First World War.
A number of special services, events and exhibitions will be held, both at and in connection with the Cathedral, to commemorate and reflect. All are most welcome to attend.
The full programme of events is available to download here.
Saturday 10 November
11.00 – Extended Bell Ceremony, South West Transept
followed by
11.15 – Wreath Laying, Buffs' Statue, Precincts.
12.00 –  Music for Remembrance Tide, Quire
Local choir Cantores Dominicae will be join the Heinrich-Schütz- Kantorei from Kiel in Germany in a 40 minute recital. Music to include excerpts from Brahms' Requiem. Part of the weekend of
Remembrance Tide music.
REMEMBRANCE SUNDAY
Sunday 11 November
06.00 – Sleep in peace, now the battle's over*, Precincts A piper will play a 5minute lament on the bagpipes.
10.25 – City Remembrance Ceremony, Buttermarket Royal British Legion and civic wreath laying ceremony at the war memorial.
10.45 – Civic Service of Remembrance, Nave The annual Remembrance service led by the Dean of Canterbury.
12.00 – Sung Eucharist, Crypt.
15.15 – Choral Evensong, Quire
18.15 – Words and Music for Remembrance, Nave Four local choirs and a German choir will perform 'Remembrance & Reconciliation' composed and conducted by Adrian Bawtree.
18.55 – The Last Post and WWI Beacons of Light*, Toddler's Cove (off Rheims Way)
19.05 – Ringing out for peace
City churches will ring their bells in celebration of Peace.