Vigil and First Eucharist of Easter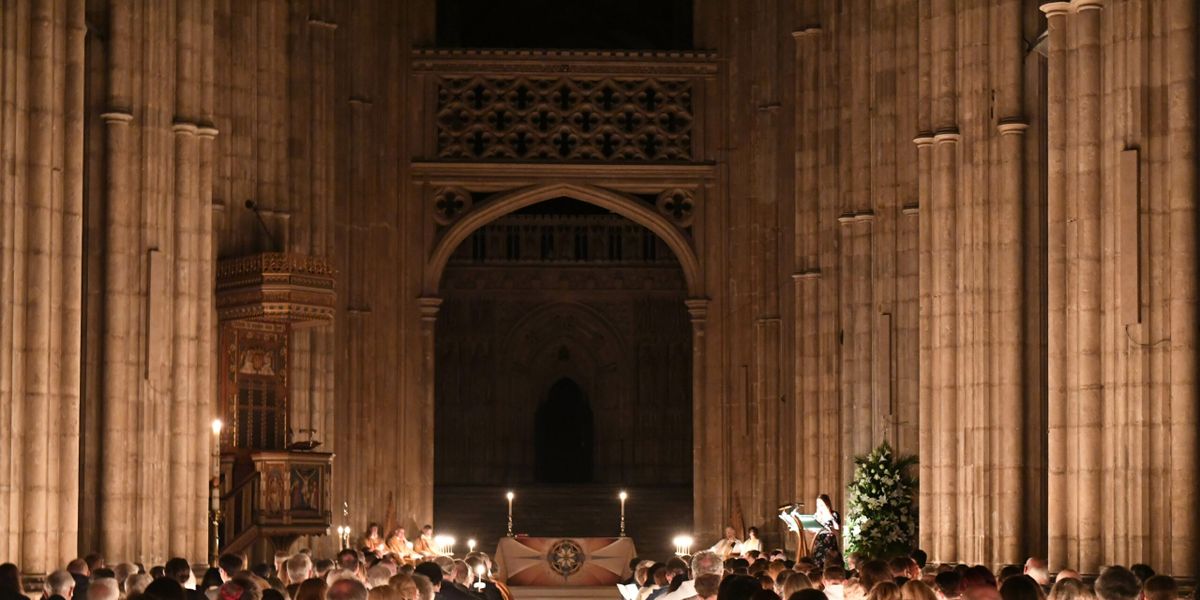 The first Eucharist of Easter takes place after nightfall on Easter Eve.
The service begins with a fire outside the Cathedral, which is used to light the new Paschal Candle. The Cathedral is lit only by candlelight for much of the service as we mark the journey from darkness to light that is recalled in the resurrection of our Lord Jesus Christ.
Share