Tour of Nave Safety Deck – Summer Special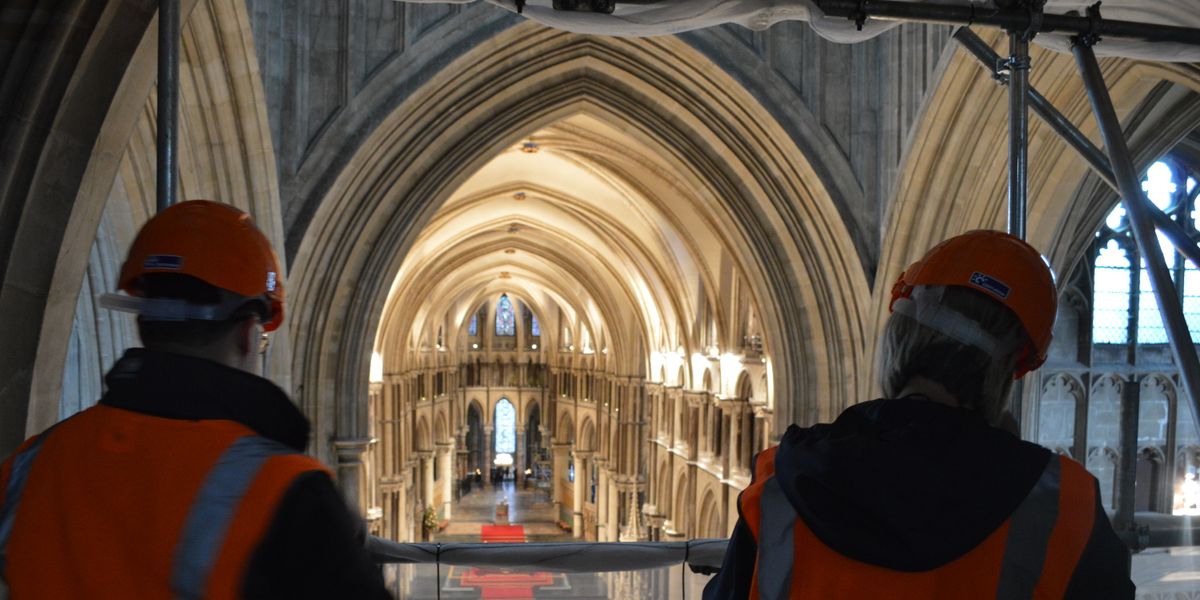 See Canterbury Cathedral as you have never seen it before!
Get up to the roof vaulting, high above the Nave floor and enjoy spectacular views; truly a photo opportunity that won't come up again in centuries!
We are offering a one-off summer special visit onto the giant safety platform inside the Nave on Tuesday, 28 August at 18.30hrs and 19.30hrs.
You will need to wear flat shoes and not sandals so that toes are covered. Safety clothing, including hard hats, will be provided. You must be aged 16 or over, and be comfortable with heights.
Costs are £17.50pp, and of course every penny will go towards Cathedral restoration projects. Places may be booked via Eventbrite.