Thomas Becket Exhibition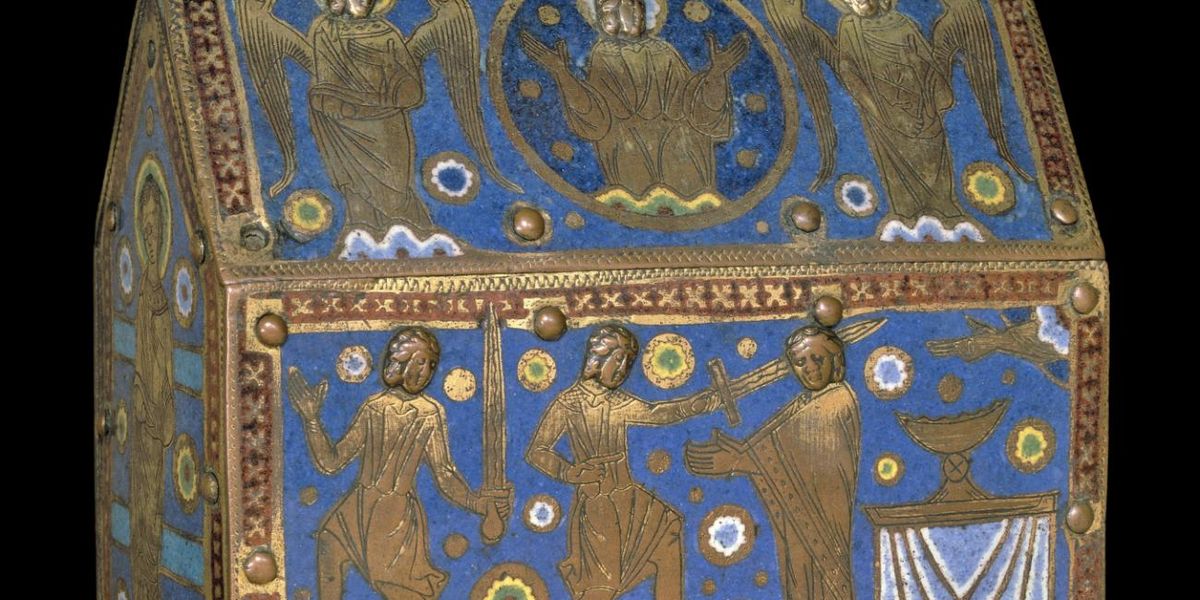 Marking the 850th anniversary of this dramatic crime, The British Museum's major exhibition will present Becket's tumultuous journey from a London merchant's son to Archbishop, and from a revered saint in death to a 'traitor' in the eyes of Henry VIII, over 350 years later.
Becket was one of the most powerful figures of his time, serving as royal Chancellor and later as Archbishop of Canterbury. Initially a close friend of King Henry II, the two men became engaged in a bitter dispute that culminated in Becket's shocking murder by knights with close ties to the king.
Get up close to the man, the murder and the legend through an incredible array of objects associated with Becket, including medieval stained glass, manuscripts, jewelry and sacred reliquaries. It will feature artefacts from the Museum's collection as well as important loans from other major collections from the UK and around the world.
This event is part of our 2020 commemorations, marking the dual anniversaries of Becket's murder 850 years ago and the translation of his body from a tomb in the Crypt to a magnificent shrine in the Trinity Chapel 800 years ago.
Becket2020 is a programme of events developed by partners from across the UK to commemorate the remarkable life and death of Thomas Becket. View all events here.
Share