These Boots are Made for Walking: Stories in the First Miracle Window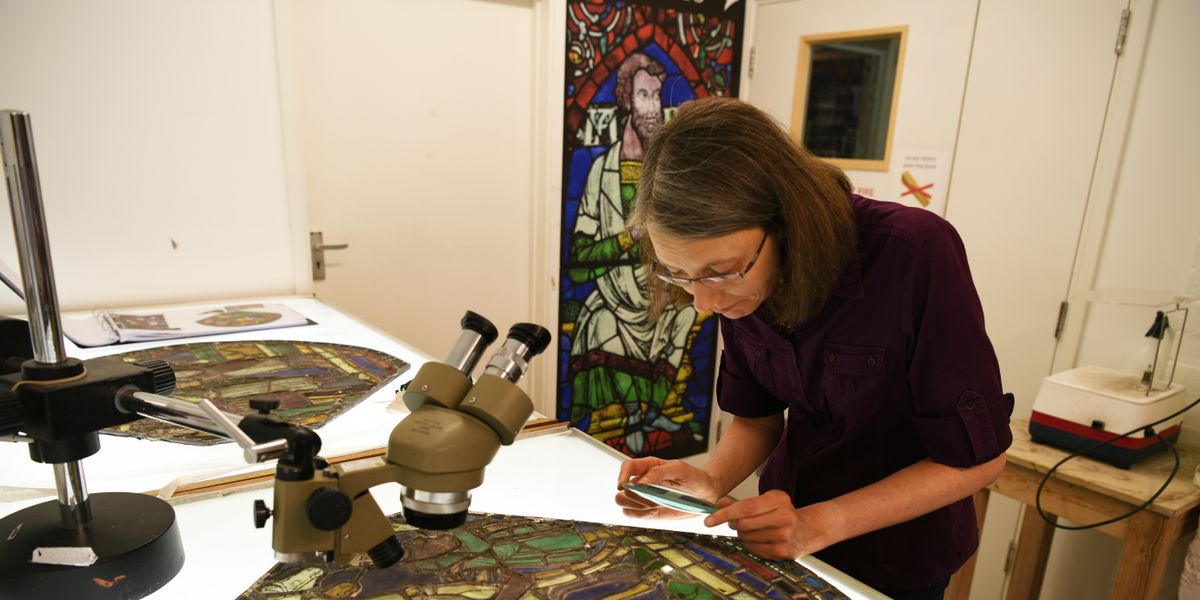 We are delighted to welcome back Dr Rachel Koopmans of York University, Toronto. In the summer of 2018, Rachel, alongside Leonie Seliger, Director of the Cathedral's Stained Glass Studio, investigated the first of a series of eight Miracle Windows in the Trinity Chapel in a project sponsored by The Friends of Canterbury Cathedral.
Back in October last year, Rachel gave us a sell-out talk about the results of their research. She now returns to Canterbury to reveal more about the stories depicted in the window and further results of her research.
Share