The Canterbury War Horse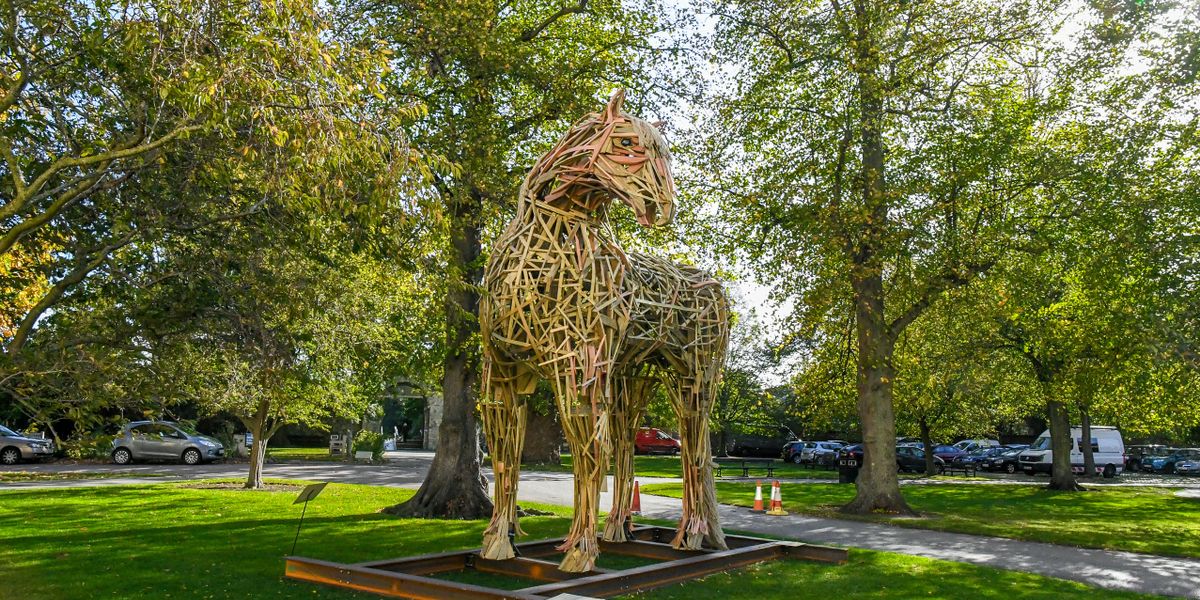 To commemorate the centenary of the end of The First World War, students and staff from Canterbury School of Visual Arts at Canterbury College, led by Sculptor Clive Soord, have created a large-scale wooden horse for the Cathedral Precincts.
The Canterbury War Horse's head is bowed in respect, facing oncoming visitors to the cathedral.
This installation is included in the Cathedral's programme of events to commemorate the 100th anniversary of the end of the First World War. Click here to view the full programme.
Share