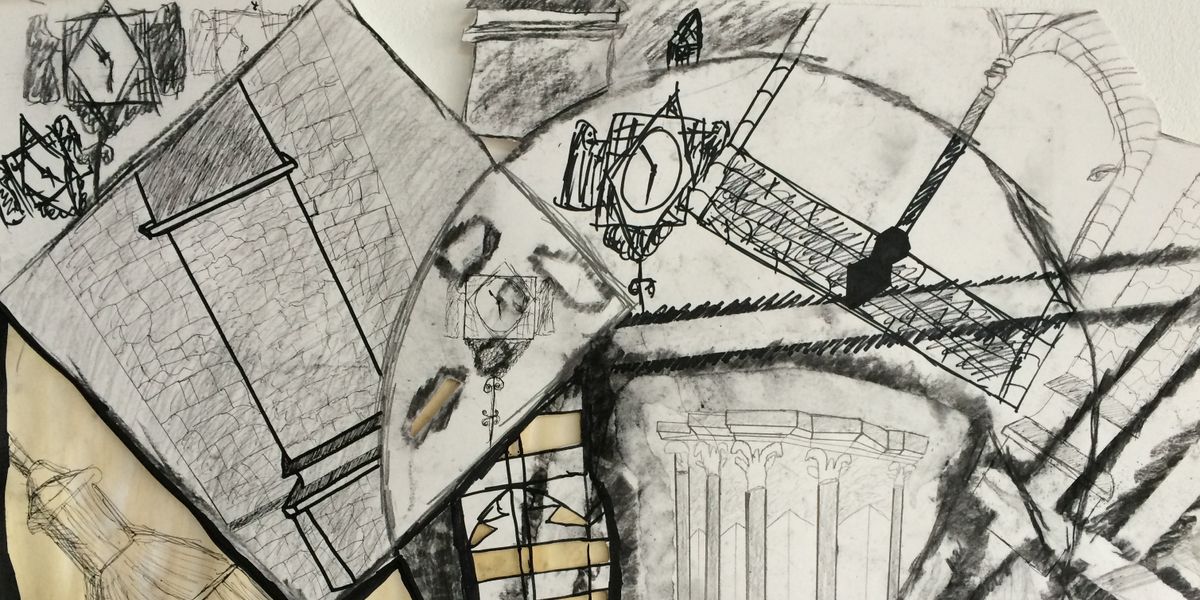 Draw and collage a giant medieval cathedral on Friday 28 October and Saturday 29 October 2016. Visitors young and old are invited to travel full steam ahead to Canterbury Cathedral during October half term to take part in The Big Draw – the world's largest drawing festival.
This year's theme is STEAM – Science, Technology, ART, Engineering and Maths – with a range of fun art activities inspired by the Cathedral, its heritage and incredible historic collections.
Visitors are invited to drop-in to draw and collage a giant card and paper Cathedral – using the same kinds of technology and engineering skills used by its medieval builders. They will learn to use tools such as compasses, set squares and levels to create building details, before hauling completed sections into place using mini medieval winches and cranes!
The event is being delivered in collaboration with the University for the Creative Arts, led by emerging artist, Kaushikee Gupta, with the support of Fine Art students. Artwork from the university's Stage 2 Diploma students will also be on display.
Canterbury Cathedral is an Arts Award supporter and participation in this event is a great opportunity for people to complete key elements of their award.
This event forms part of the Cathedral's Canterbury Journey project which aims to open up access to and engage new audiences with the Cathedral's heritage and historic collections.
This is a free event, but normal Precincts charges apply or entry is free to valid pass holders.
The image on this post is by Louis Binns, University of the Creative Arts (Extended Diploma in Art and Design).