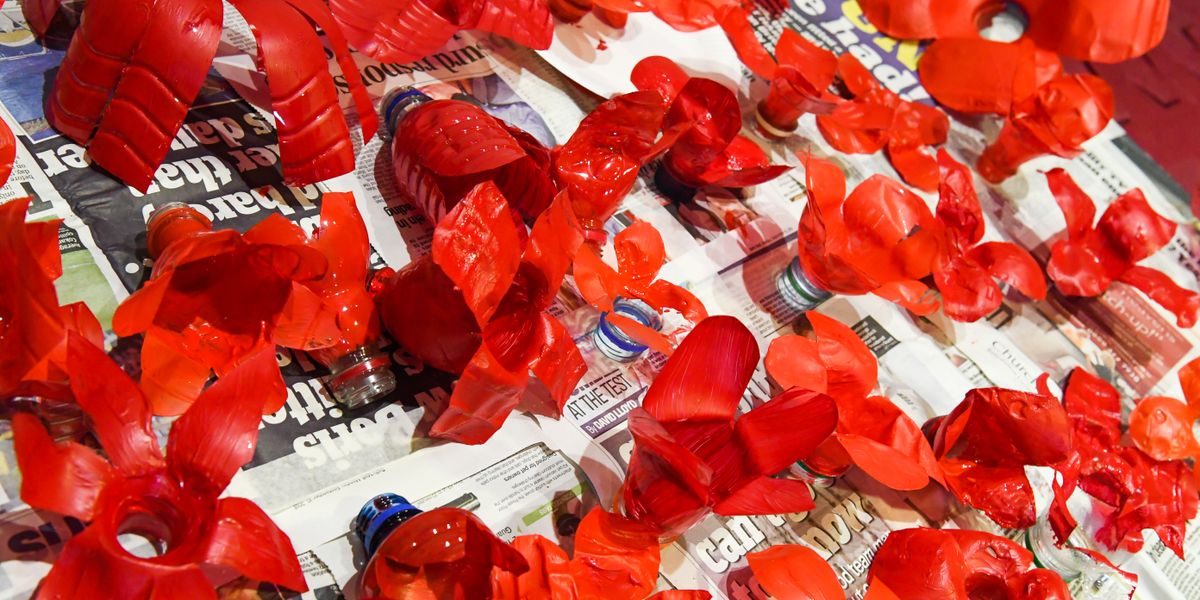 We are thrilled to once again be taking part in the world's biggest drawing festival, The Big Draw. This year we are making upcycled poppies for the Canterbury War Horse sculpture. Bring along your empty plastic drinks bottles and transform them into something wonderful in our free playful workshop led by Canterbury College School of Visual Arts students.
This event will run daily between 11.00 – 15.00
This activity is included in the Cathedral's programme of services and events to commemorate the 100th anniversary of the end of the First World War. Click here to view the full programme.