Tapestry of Light: Intersections of Illumination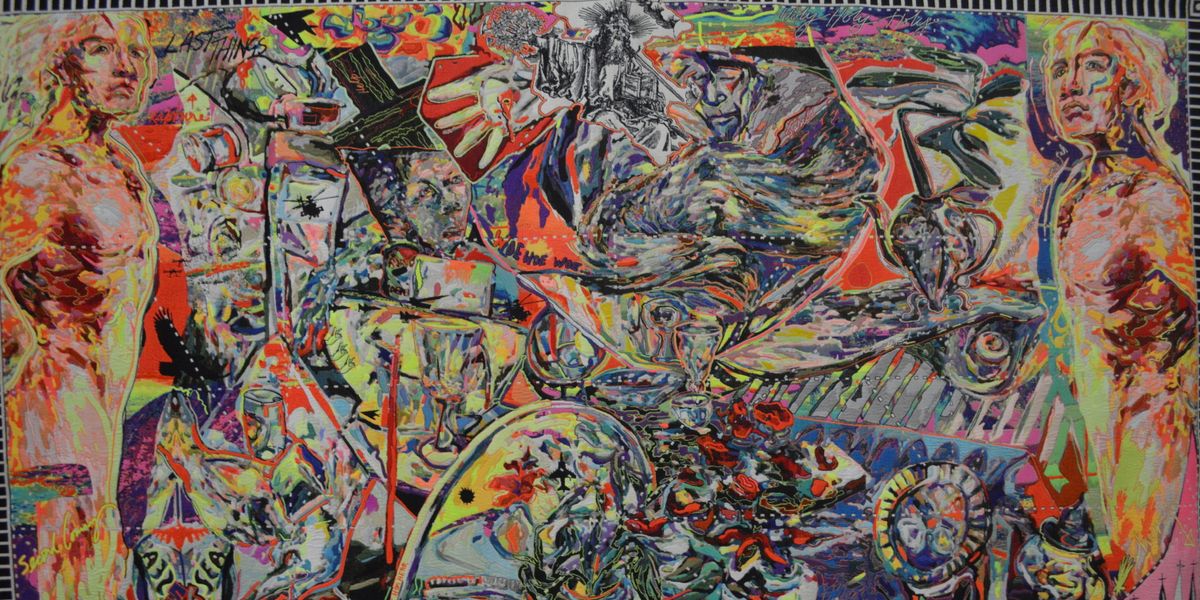 The Tapestry of Light: Intersections of Illumination reimagines the medieval Angers Tapestries of the Apocalypse as a set of artworks.
Blurring the edges between art and design, intersecting with science through its materials, it explores new forms of technological approaches in illumination while echoing the medieval Angers Apocalypse through a vibrant contemporary voice.
The Cathedral's Chapter House is a dramatic setting for artist Irene Barberis' glowing tapestry, immersing the viewer in a neon coloured story of war, peace and the promise of hope. This internationally significant work is a giant illuminated tapestry, spread across 14 panels, 36 metres long by 3 metres high, made from glowing fibres of threads and light especially constructed using nanoparticle technology developed at the RMIT Design Research Institute.
This exhibition is part of the Canterbury Festival, and will be accompanied by a programme of talks and activities. Read more about the Tapestry of Light project.
Open 10.00-16.00 Mon-Sat, closed on Sundays.
Following the end of the Canterbury Festival the tapestry will not be available to see between 4 November and 10 November but will be on display again between 11 and 18 November.