Stained Glass Studio Tour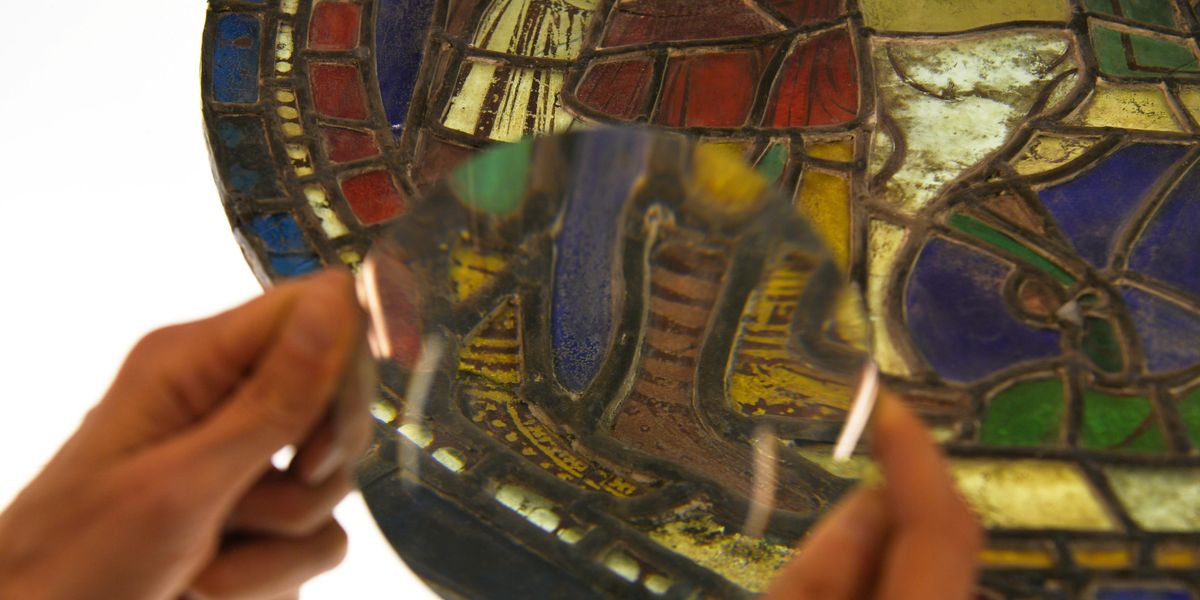 Canterbury Cathedral houses one of the country's most important collections of early medieval stained glass. The Cathedral's Stained Glass Studio employs a team of expert conservators to restore this historic body of material, as well as to create new glazing as required.
Visitors taking part in the tour will learn all about the design, production and conservation of stained glass windows, and see some of the Cathedral's precious stained glass close up as it is cleaned and restored.
Maximum of 15 people to a group.
Normal precinct charges apply in addition to the cost of the tour.
Share