St Theodore of Tarsus: The Unexpected Archbishop of Canterbury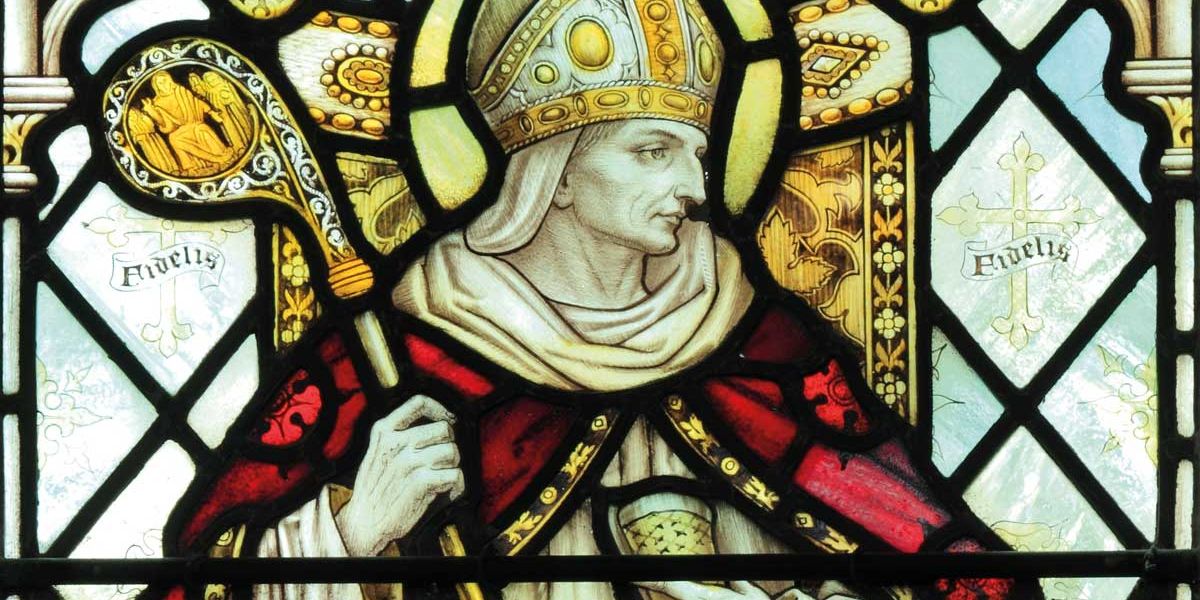 Image: Archbishop Theodore of Tarsus, from St. Nicholas Church, Blakeney, Norfolk, 1900 © Neil Holmes/Bridgeman Images.
Born in 602 of Byzantine Greek descent, it was not until middle-age that Theodore of Tarsus – having lived through wars and Persian rule – travelled west to Rome to live in the monastery of St Anastasius. At the age of 66, in unexpected circumstances, he was sent to England as Archbishop of Canterbury.
Christopher Pullin, Canon Treasurer of Hereford Cathedral, will reveal more about Saint Theodore, England's Eastern Archbishop, who reshaped, reinvigorated, and educated the English Church in the wake of the Synod of Whitby.
£ 8 Friends, £10 non-members, includes tea and coffee on arrival.
Share