St Anselm's Crypt talk and tour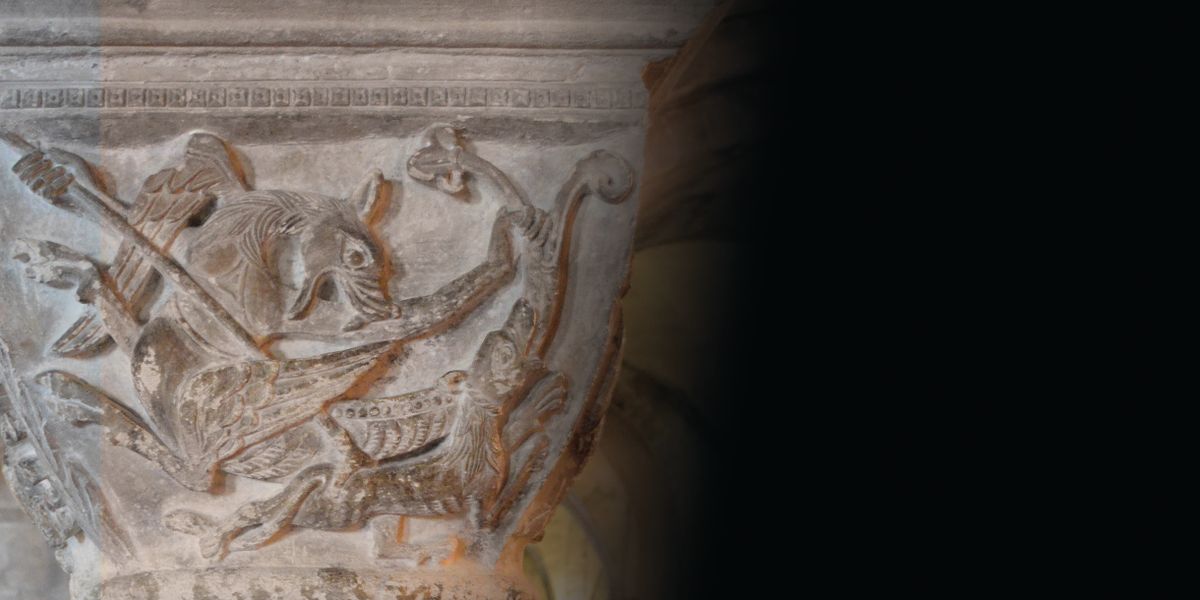 This event is now fully booked, but please look through our events list for other talks and conferences that may interest you.
Sandy Heslop is Professor of Visual Arts at the University of East Anglia, specialising in the art and architecture of medieval England. He will discuss the context and interior of the Crypt, what its fantastic beasts and hybrids mean, how they connect to the Crypt and the significance of the space.
The talk, which will be followed by a tour of the Cathedral's beautiful Romanesque Crypt to explore the extraordinary creatures carved into its architecture, is free but booking required via Eventbrite
This event is a collaboration between Canterbury Cathedral and Canterbury Christ Church University's Centre for Kent History and Heritage, School of Humanities.