Sacred Bodies: The Art of Dennis Creffield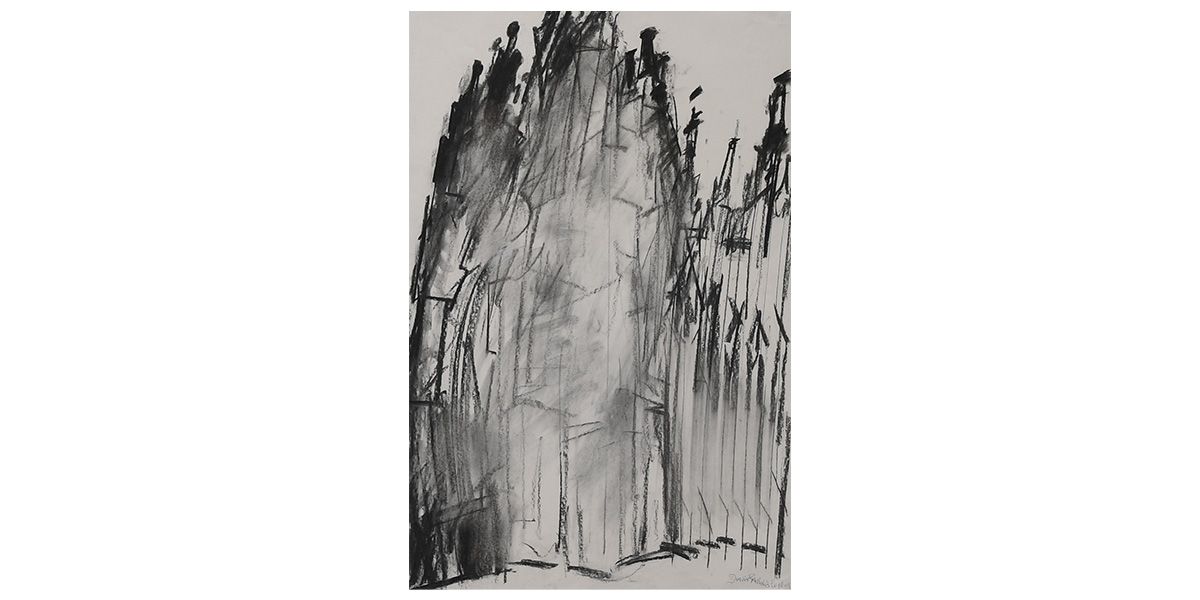 In its exhibition of 400 Years of Drawing, the Tate placed one of the Cathedral drawings of Dennis Creffield next to one by Turner – a sign of the esteem in which the artist Dennis Creffield (1931-2018) is held. His work can be found in the collections of many museums, not only the Tate but also the British Museum, The Imperial War Museum, and the Los Angeles County Museum of Art.
This exhibition, 'Sacred Bodies' brings together a collection of charcoal drawings of the human body (principally mother and child), together with a small group of French and English cathedrals (including Canterbury, which he had loved since he was a boy).
Dennis converted to Catholicism in the mid 1950s and even considered becoming a priest. Instead, he went to the Slade School of Art where he won numerous awards for figure and landscape painting.
Throughout his long life, drawings and paintings of sacred subjects were an ever-present preoccupation – never more so than when he was commissioned in the 1980s by the Arts Council to draw the 26 English medieval cathedrals. Six of the resulting drawings are in the Tate collection and the exhibition of the drawings toured to more than ten cities. Subsequently he set off to draw the great medieval cathedrals of Northern France in the same camper van in which he had driven across England.
Speaking of his 'English journey' Creffield said: 'I wanted to learn to draw at each cathedral – I wanted, if possible, to let the cathedral make the drawing'.
Share