Prayer and Community Study Day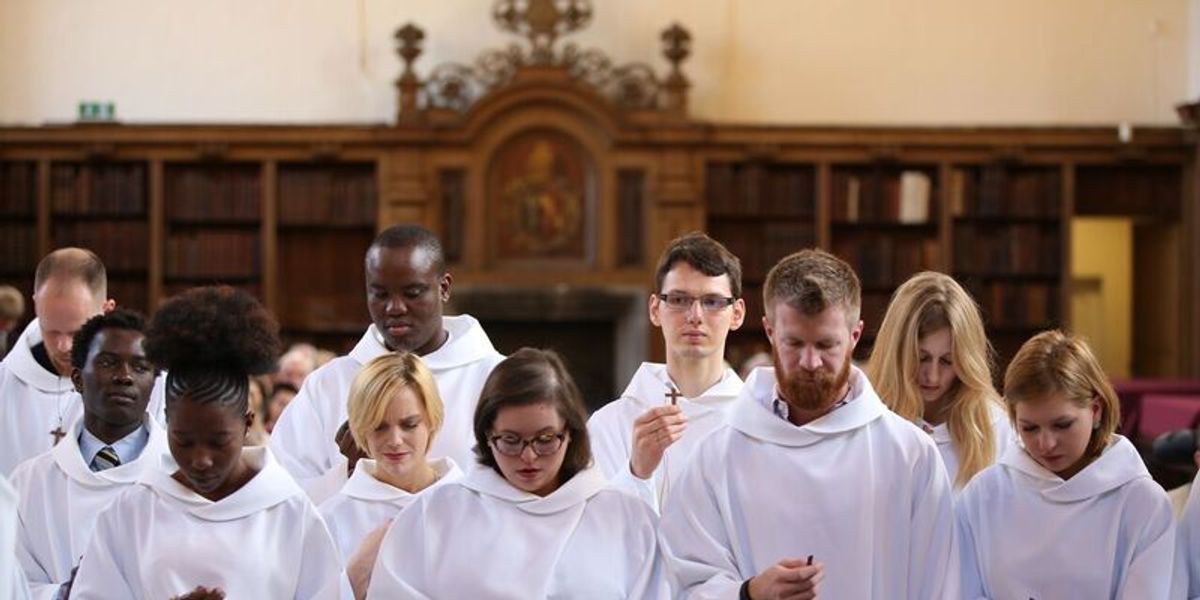 A study day giving the opportunity to learn more about the Christian faith and the practices of prayer and supporting the Archbishop of Canterbury's aim to enable the deepening of prayer and the renewal of religious life in the church.
Joining the study day will be two members of the St. Anselm's Community, a community of young people that the Archbishop has gathered at Lambeth, and two brothers from the Community of the Resurrection, Mirfield. Fr George Guiver, the Superior at the Community at Mirfield, has written extensively on prayer and will be the primary speaker.
Finishing with Evensong at 15.15 hrs, the day is open to all those who would be interested in exploring the importance of life-together in community and the pattern of daily prayer.
There is no cost for the day but please register for catering purposes by sending an email to cathi.martin@canterbury-cathedral.org
Further information can downloaded by clicking here.
Photograph of St Anselm's community members by Marc Gascoigne/Lambeth Palace.