Piping Up!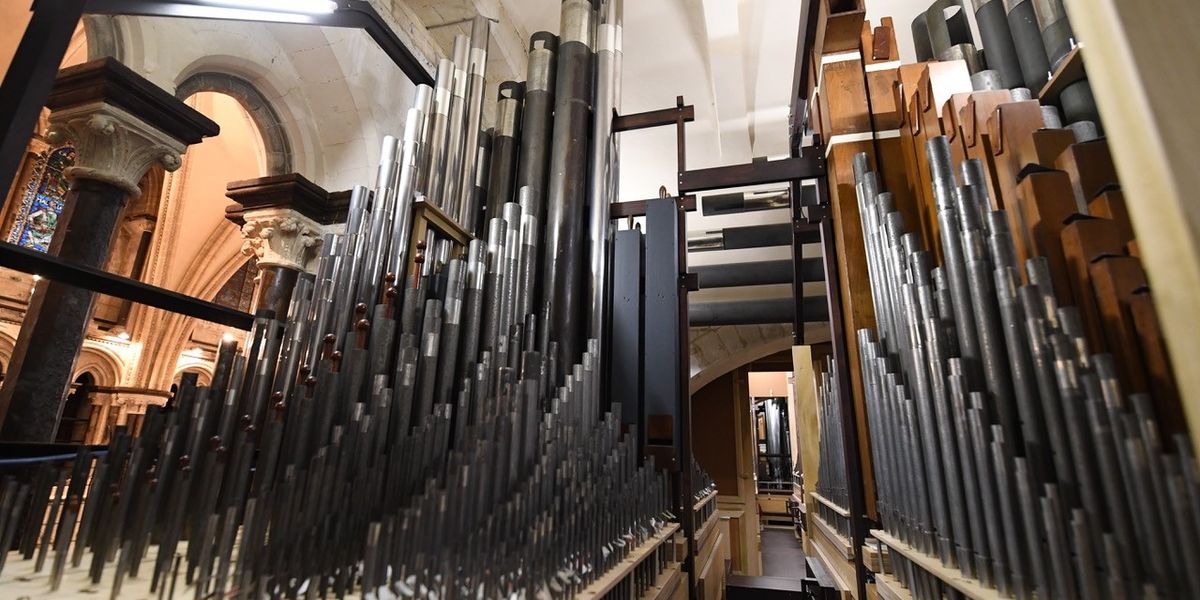 Please note, this event is fully booked.
Join David Flood, Organist and Master of Choristers, and Andrew Scott, Head Voicer from Harrison & Harrison organ builders, to be some of the first to hear the new Cathedral Organ being played.
David will explain his vision for the instrument and why the Cathedral's organ needed rebuilding. Find out from Andrew how an organ is built and how many pipes are involved in our Father Willis organ's recreation.
Andrew, a former cathedral chorister and accomplished organist, has 25 years of experience building and voicing organs, including those at the Royal Festival Hall, Exeter Cathedral, Westminster Abbey, and King's College, Cambridge. He will explain what 'voicing' an organ entails and show some of the pipes at close range. With the help of David, Andrew will play some of the pipes to give an idea of quite how splendid our new Quire Organ is going to be when completed.
The Friends of Canterbury Cathedral are proud to have donated £335,000 towards the new organ's console and organ loft.
Share