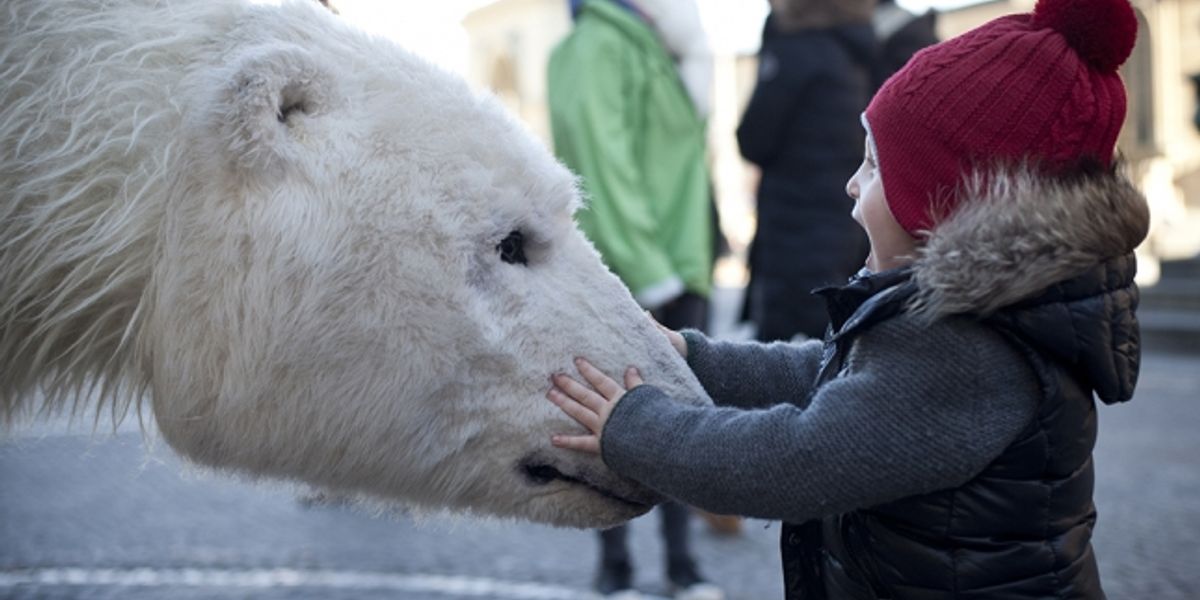 Paula the Polar Bear is coming on a day trip to Canterbury Cathedral as part of our free summer activities, Discovery Days.
She will roam around the Precincts, and visitors will have the opportunity to meet Paula and experience what it feels like to stand near a polar bear.
We should add – Paula isn't a real polar bear! Paula is a life-sized, very realistic puppet who can walk around and interact with her surroundings.
Archdeacon of Canterbury, Jo Kelly-Moore said, "We're so excited to have Paula visit us for the day and give her a tour of the Cathedral. We have thousands of visitors from all over the world, but we're fairly sure a polar bear is a first for us!"
Paula is currently based at the Turner Contemporary in Margate as part of their summer exhibition, 'Animals & Us', and is taking trips out onto Margate Beach to meet visitors to the town.
Meet Paula at Canterbury Cathedral on Wednesday 22 August between 11.00 and 13.00. Normal Precincts charges apply.
Please note that filming and photography will be taking place during this event. Images and video may be shared on, but not limited to: cathedral website, cathedral social media (facebook, twitter, instagram and youtube), local press and media, future marketing materials in print and online.