Organ Concert – Adrian Bawtree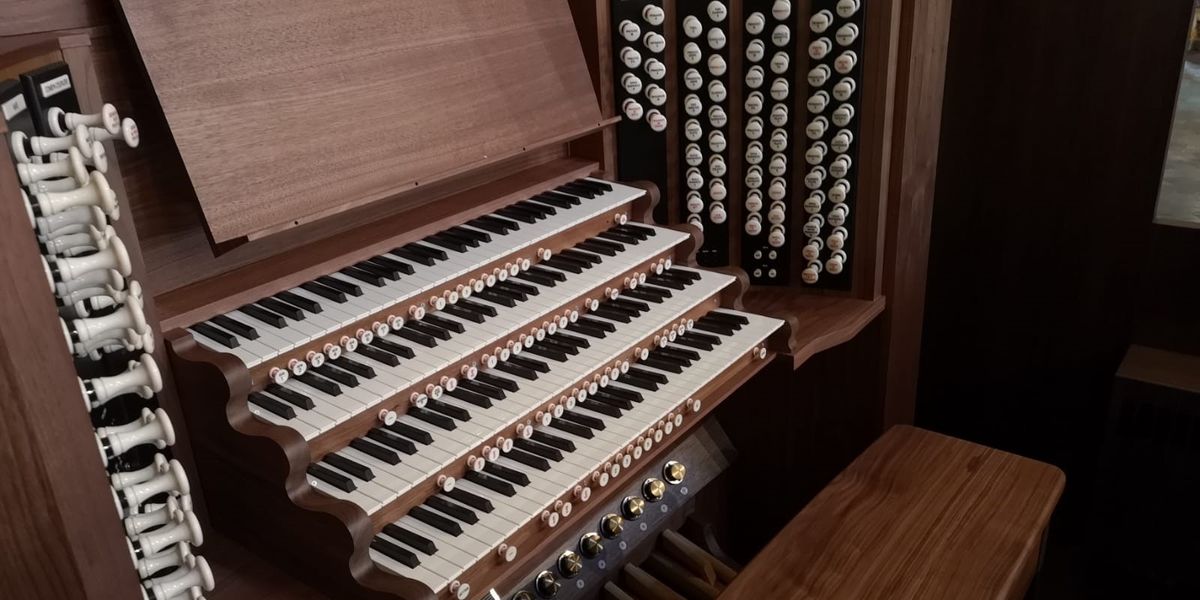 The first of two organ concerts given by the Cathedral's resident organists on 15 October and 19 November.
PLEASE DONATE to support the expansion of Canterbury Cathedral's music programme, not least in the areas of visiting underserved schools in the local area to teach singing and instruments, including the playing of the organ – https://www.justgiving.com/chapterofcanterburycathedral. Please specify in the note section that you want to donate to the music department.
Explore the other events in our Autumn music programme: www.canterbury-cathedral.org/whats-on/events/
Adrian Bawtree is currently the Acting Assistant Organist at Canterbury Cathedral. He teaches the organ at The King's School and St Edmund's School in Canterbury and is the musical director of Cantores Dominicae and The Canterbury Singers. Previous recent appointments include Acting Director of Music at Rochester Cathedral and from 2000 – 2011, he worked at Christ's Hospital School in Horsham, initially as Organist and latterly as Director of Music.
Adrian is a composer and arranger, having written a number of musicals & incidental music for the theatre as well as a larger cantata charting the events of World War 1. This piece, 'Remembrance & Reconciliation', was performed as part of the 100 year commemorations in Canterbury Cathedral in November 2018 by a choir from Germany and local choirs. In 2020 he started a 'singing for well-being' supported by The Friends of Canterbury Cathedral and is involved with music projects that support climate change concerns and refugees.
Adrian will perform the following pieces:
Fête – J.Langlais
Allein Gott in der Höh' sie Ehr' – JS Bach
Rhapsody no 1 in D flat – H. Howells
Sonata No.2 – P. Hindemith
Prelude and Fugue in G – C.H. H. Parry
Salamanca – Guy Bovet
Aria and Finale from Symphony No.6 – L. Vierne
Share