Needlework Class: In collaboration with the Royal School of Needlework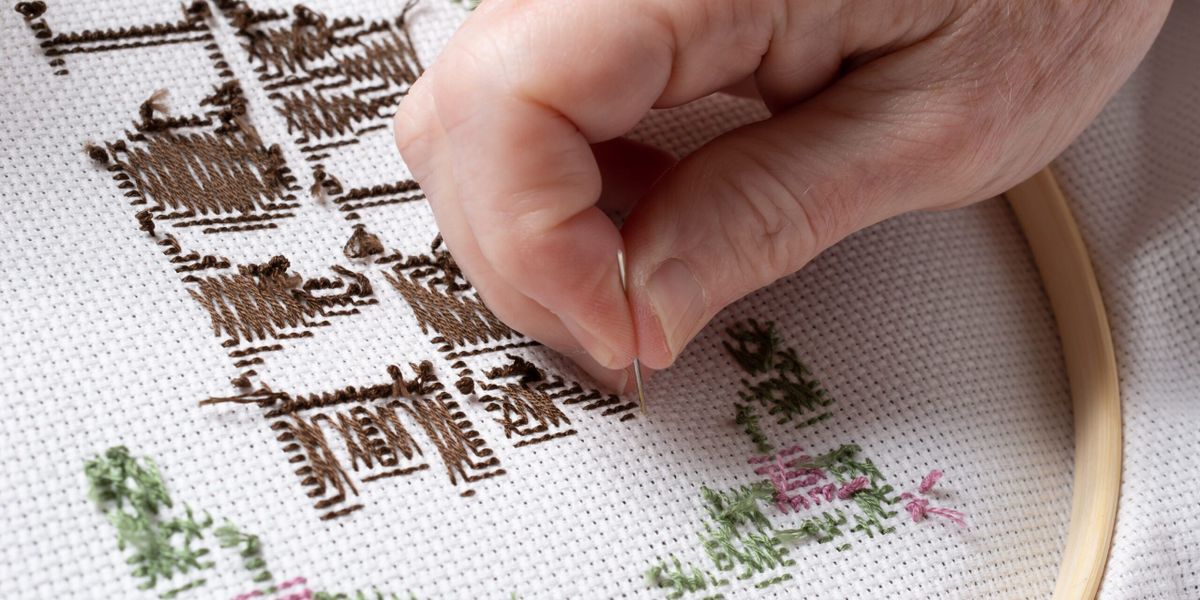 This event has now sold out, but you can still join the RSN waiting list incase a space becomes available.
Following a long-established association, The Friends of Canterbury Cathedral have invited the Royal School of Needlework to give a bespoke class at the Cathedral.
The exquisite Canterbury Falcon motif designed by RSN Tutor, Helen Stevens is based on an original 12th Century Dalmatic (vestment) fragment worn by Hubert Walter (Archbishop 1193-1205) now housed in the Cathedral Collections.
During the class, you will learn all the techniques necessary to complete the stunning design including Satin Stitch, Stem Stitch, Couching Gold Passing, Or Nue (couching passing with a coloured thread), Couching Pearl Purl and Applying Gold Twist. Some experience of embroidery would be useful but all aspects of the design will be covered during the class and a full instruction booklet will be included in the kit to enable you to complete the embroidery at home.
The class cost includes all materials and necessary equipment and your kit comprises everything you require to complete the project. You may like to bring your own embroidery scissors and magnifiers if you need them, but you will be able to borrow ring frames and scissors on the day.
As part of your class, you will have the chance to visit the Cathedral Archive where you will see the original Hubert Walter textile.
RSN and The Friends of Canterbury Cathedral have a long history of collaboration. In 1935 Dr E W Tristam designed a fabulous Friends of Canterbury Cathedral banner which was embroidered by the Royal School of Needlework.
Strictly limited to 12 students. 
Share