Canterbury City Medieval Pageant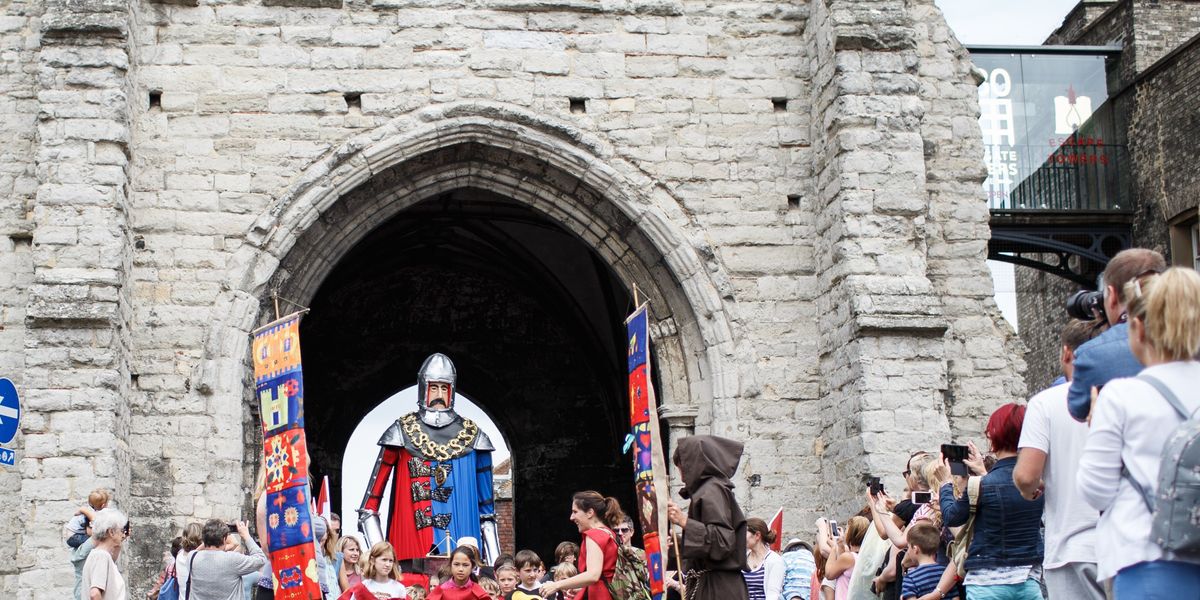 Commemorating Henry II's pilgrimage to Canterbury in 1174 this colourful parade features historical characters, mounted warriors, East Kent Giants, local schools, re-enactment groups, music and medieval mayhem.
The historical adventure continues with a city- wide Medieval Family Trail, with a FREE chocolate medallion from the Canterbury Cathedral shop for young pilgrims who have visited five or more venues.
Further information about the  event can be found here.