Karolos perform Mozart (Canterbury Festival)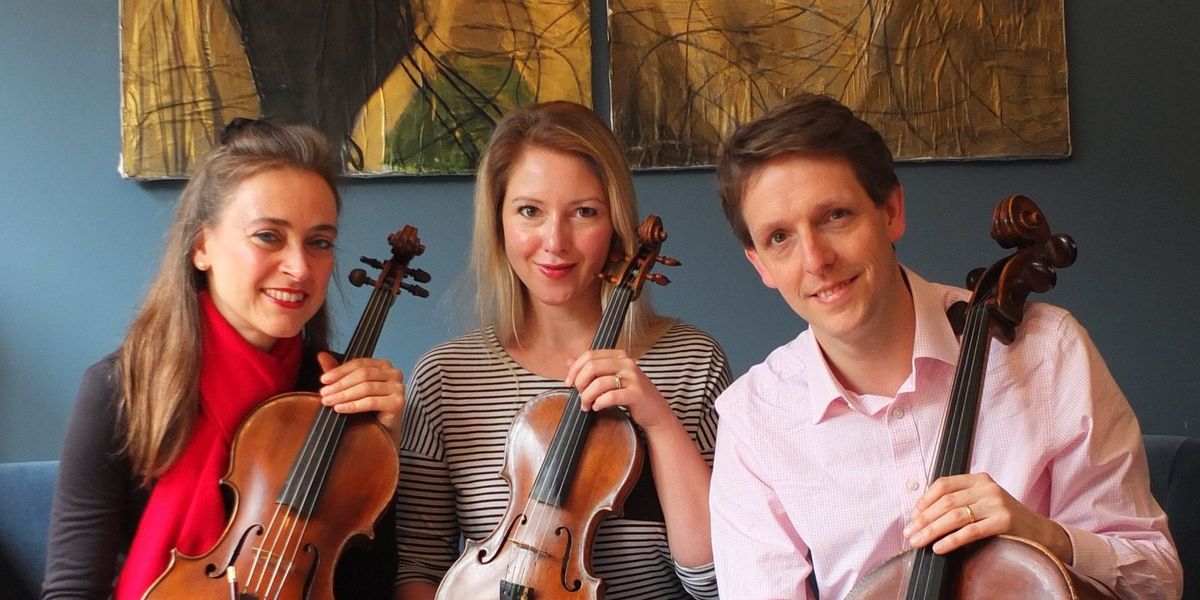 Mozart's extraordinary Divertimento for String Trio, K563, is a pinnacle of the chamber music repertoire, and one of Mozart's absolute masterpieces. With its variety of textures and ideas – all the more remarkable for the small number of players – and its depth of emotional expression, the trio is a consummate masterpiece from a composer at the start of his greatest period of genius.
Karolos, whose debut discs of music by Stephen Dodgson received rave reviews from the music press, brings together internationally acclaimed musicians Harriet Mackenzie (violin), Sarah-Jane Bradley (viola) and Graham Walker (cello).
Book online at https://canterburyfestival.co.uk/whats-on/karolos-perform-mozart/
In memory of Tessa Wheeler
Sponsored by The Sir John Swire 1989 Charitable Trust
Share