International Children's Choir Festival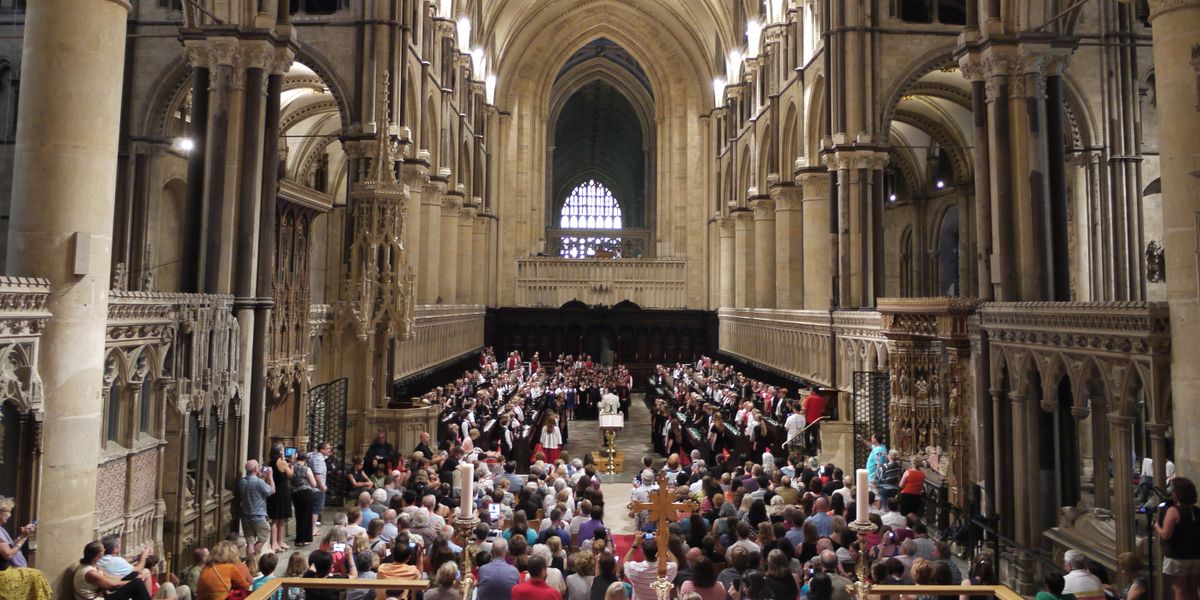 The International Children's Choir Festival will take place between the 22 and 24 July. It is centered around three major choral performances under the direction of festival co-conductors, Dr David Flood  Canterbury Cathedral's Director of Music, and Henry Leck, Founder/Artistic Director of the Indianapolis Children's Choir.
Two of the concerts will be performed at Canterbury Cathedral.
The first of which will involve international choirs singing at Evensong on 23 July, while the final evening concert will be performed by all choristers on the 24 July.
Choirs will also perform midday recitals at 12.00 at the High Altar on each of the three days.
22,23,24 July  Midday Recitals  12.00  High Altar
23 July  Evensong  17.30  Quire
24 July  Final Concert  19.30  Quire
Share