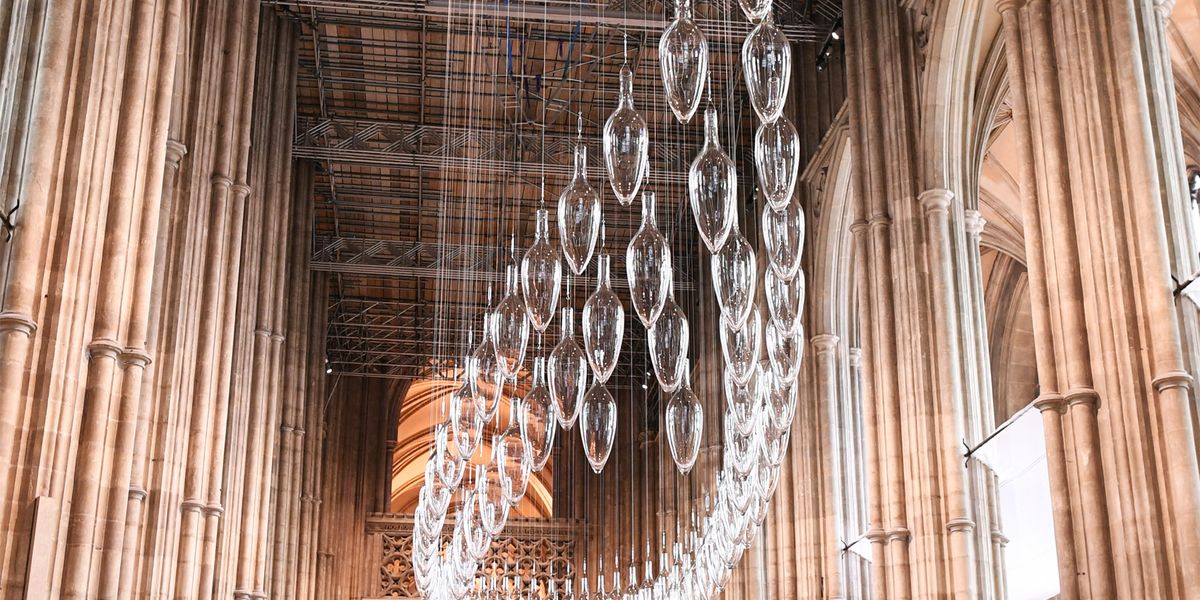 At 19.30 on Wednesday 24 October, as part of the Canterbury Festival, the glass artists Philip Baldwin and Monica Guggisberg will hold an evening of conversation with the Dean under the 'Under the Equal Sky' glass exhibit in the Nave.
They will discuss how the artwork was conceived and how it was effected with the help of the temporary deck. There will be an opportunity for those who serve the Cathedral to give some of their own stories about the reaction of Cathedral visitors this summer.
Admission is by ticket, which will be available on the door on the night and priced at £5.
There will also be the chance to visit some of the other glass exhibits around the Cathedral.