International Children's Choral Festival Concert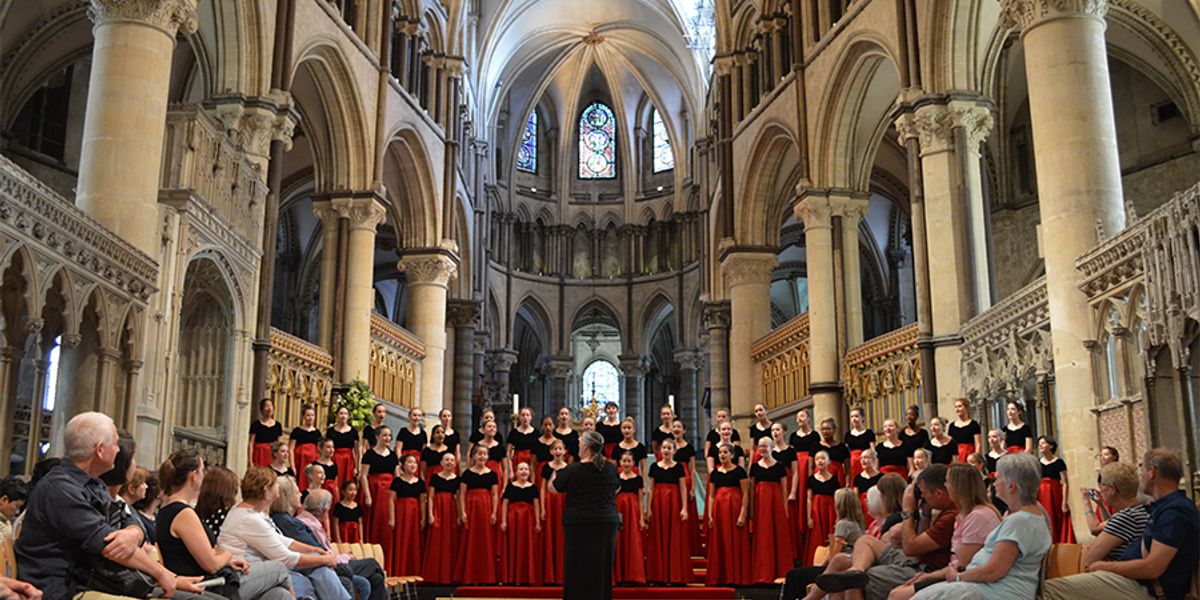 A truly inspiring choral celebration featuring all the choirs who have taken part in the 2017 International Children's Choir Festival.
The International Children's Choir Festival was founded in 1997 by David T. Searles, a former Lay Clerk in the Cathedral in the 1970s and has continued ever since during the last week of July with co-conductors, Dr David Flood, Organist and Master of the Choristers at Canterbury Cathedral, and Professor Henry Leck, America's most esteemed children's choir conductor.
Around two hundred children's choirs from the United States, Canada, New Zealand, Australia and China have participated in the festivals. This July, the combined Festival Choir will sing Evensong on 25 July at 17:30 and a full evening concert in the Quire on 26 July at 19:30. Both events are free to attend. In addition, each participating choir will have private workshops with the Festival conductors and will present an individual Midday Recital in the Quire on Tuesday 25 July and Wednesday 26 July. Recitals are free to attend, but normal Precincts' charges apply during the day.
Repertoire this year is from Handel, Chilcot, Vivaldi, Todd and others including a "Magnificat" and "Nunc Dimittis" commissioned by the Festival from Timothy Noon, former Assistant-Organist at Canterbury and now Organist and Master of the Choristers at Exeter Cathedral.
Entrance to the concert is free with a retiring collection.