Hop Hoodening Service followed by Dancing in The Precincts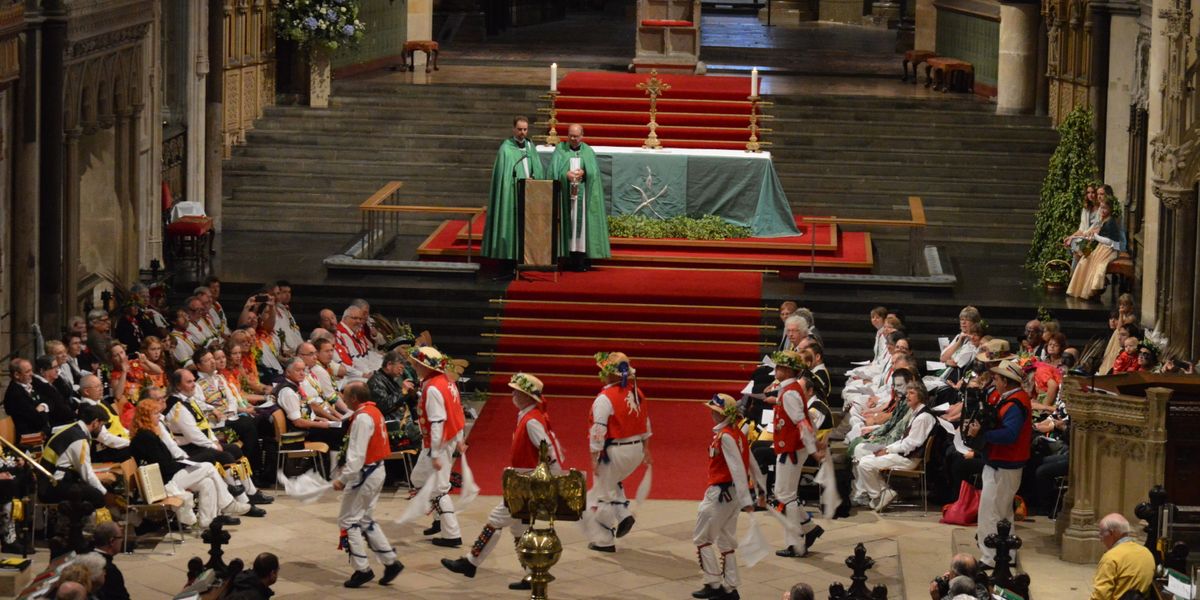 Hop Hoodening is the Kentish harvest festival featuring the traditional Hooden Horse, a hobby-horse with snapping jaws. There is a service in the Nave attended by the Hop Queen who arrives in a bower constructed of hop-bines. Morris men dance during the service and afterwards in the Precincts.
More information here.