Heritage Open Days: Graffiti Crypt Tours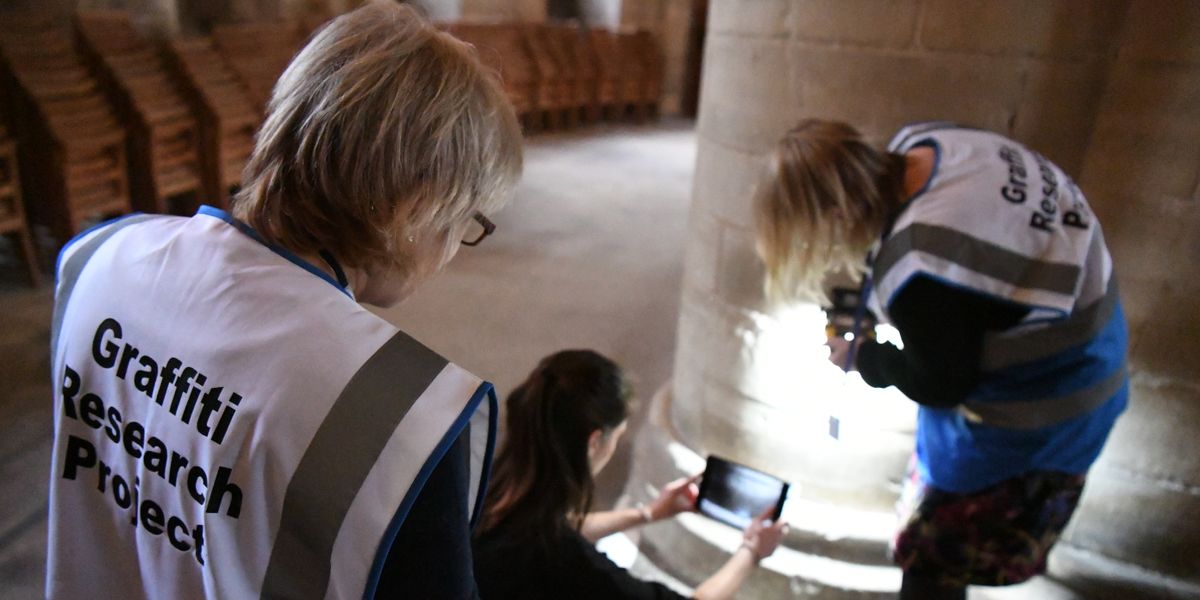 Please note all tours are now fully booked. If you would like to learn more about the historic graffiti in the Crypt, please see when the Graffiti Researchers will be in this month.
As part of the Canterbury Journey Graffiti Project, a group of trained volunteers have been recording the Cathedral's extraordinary historic graffiti. Let them lead you on an illuminating evening tour of this lost art and learn more about these marks and the people who made them.
Tours at 18.30 and 19.45. Tickets free via Eventbrite.
Tours will take place in the Cathedral Crypt.
Please arrive promptly 15 minutes before the start of the tour. Meet at the New Welcome Centre.
Share