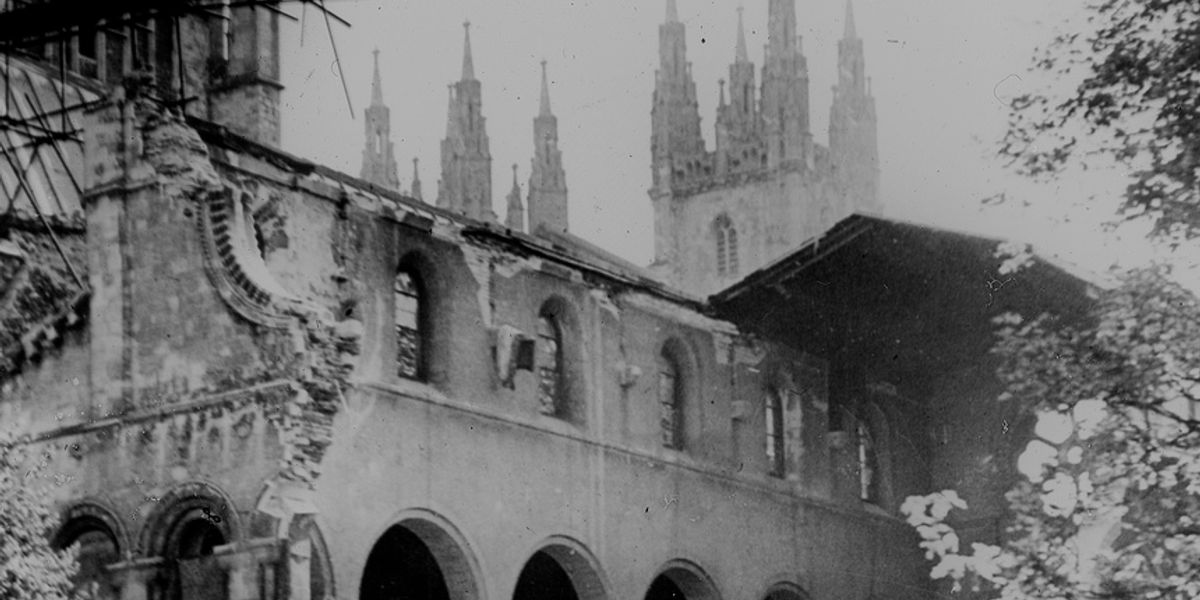 The Canterbury Baedeker Raids: 75 years on
Find out more about Canterbury and World War II, in particular the 'Baedeker' air-raids of 1942.
View photographs, contemporary accounts and original artefacts, and learn about the 'fire-watchers' who protect the Cathedral and other buildings.
The Cathedral Archives building itself is part of the story: it stands on the site of the Cathedral's Victorian Library, which was destroyed by bombing on 31 May 1942.
Running on Friday 8 September (at 15:00 and 16:00) and Saturday 9 September (at 09:30 and 10:30). The exhibition is free, but precincts charges will apply.