Handel Messiah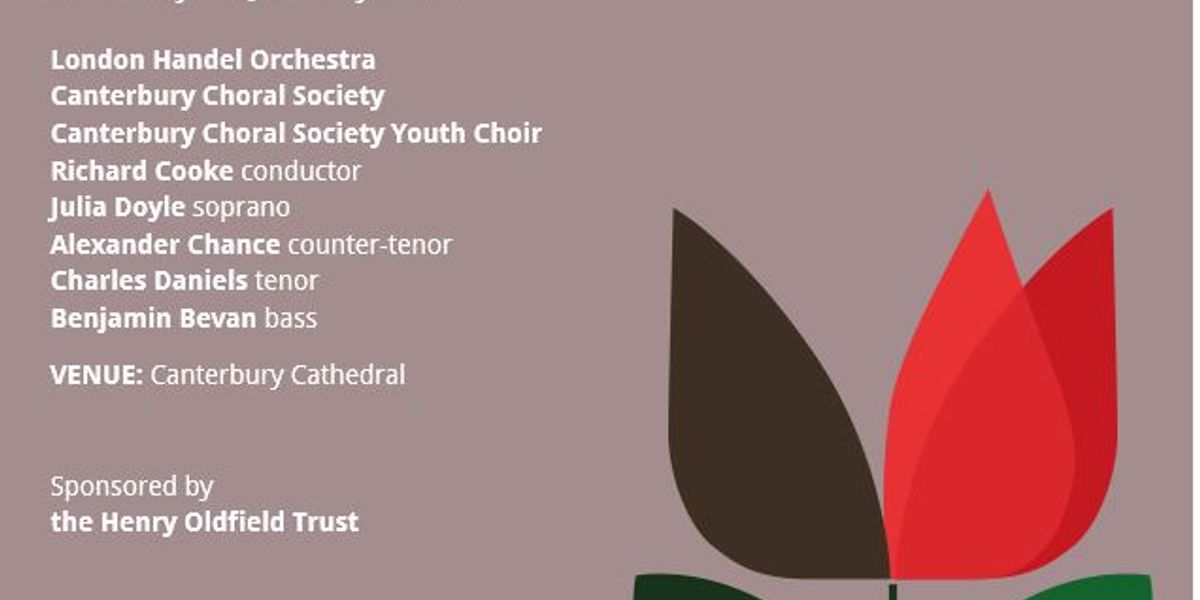 Canterbury Choral Society
Julia Doyle soprano
Alexander Chance counter-tenor
Charles Daniels tenor
Benjamin Bevan bass
Handel's enduring masterpiece continues to be the absolute favourite amongst concert audiences. The glories of the Hallelujah Chorus, the Amen Chorus and many others are surrounded by solo arias of exquisite beauty and refinement. The London Handel Orchestra, one of the main professional specialist orchestras for music of this period, will accompany a group of high-class soloists. Canterbury Choral Society and its Youth Choir will provide the great choral backdrop.
Share