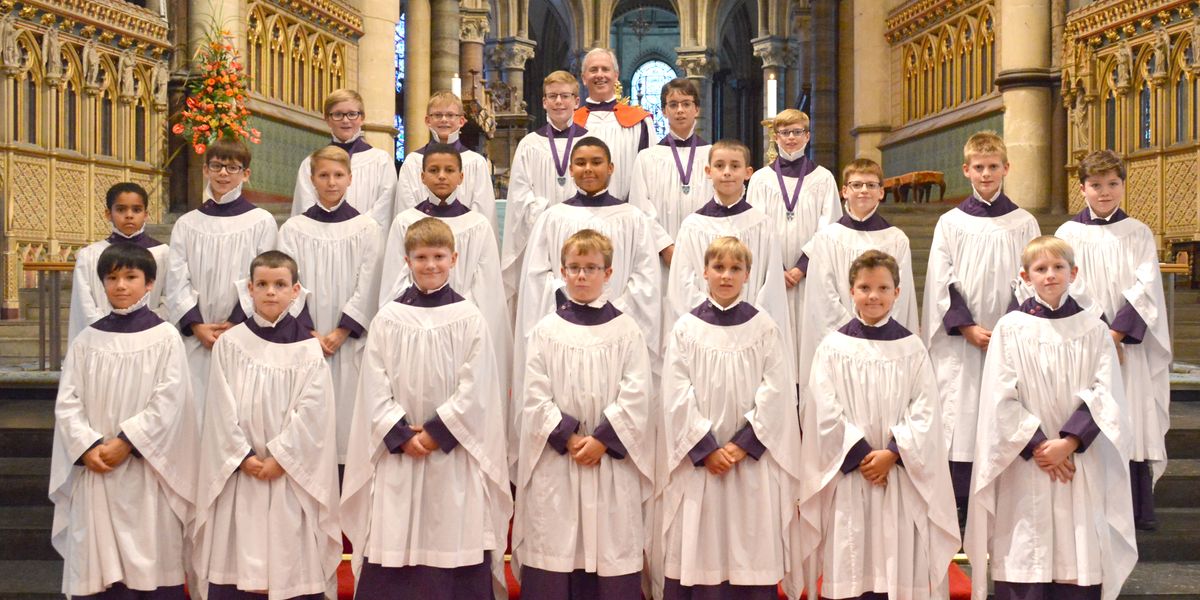 All profits from this concert will go to the Choir Bursary Fund (incorporating the Graeme Hamilton Memorial Fund) which was set up by Chapter in 1999 to enable a chorister to complete his career in the Cathedral, even when personal or financial difficulties beset the family. Being a chorister at Canterbury encompasses all the benefits of a good education, whilst living in the shadow of our great Cathedral. The fund aims to protect the continuity of that education for the benefit of the boys and for the well-being of the Cathedral Choir.
Chapter contributes two-thirds of the cost of a boy's education, but is mindful of the hardship caused to children if a parent or guardian becomes unable to meet the remaining third. Since the inception of the fund, bursaries have been given on a regular basis, and it is hoped that the fund will continue to be able to support the choir in this way.
Each chorister is encouraged to become proficient in two musical instruments, for which lessons are an additional cost. The Graeme Hamilton Memorial Fund, originally established in 2001 as an independent trust but more recently incorporated into the Choir Bursary Fund, supports this element of a chorister's education. Graeme Hamilton was an eminent Queen's Counsel who throughout his life loved music and himself possessed a fine tenor voice. He frequently attended concerts in the Cathedral and following his early death his wife created the trust in his name, which in its present form continues to make an important contribution to the life of Canterbury choristers.
The education and experience gained from being a Cathedral chorister is unique. Many former choristers go on to gain choral or organ scholarships at university; even more become full-time professional musicians, either as performers (both singers and instrumentalists), composers or teachers. Amongst the long list of those from Canterbury who have successfully pursued a career in music, are conductor Sir Mark Elder, Harry Christophers CBE (founder and conductor of The Sixteen), international harpsichordist and conductor Trevor Pinnock and pianist Roger Vignoles, to name but a few.
If you would like to support the fund please consider Gift Aid and complete a form, returning it with your donation to the Director of Finance, Cathedral House, 11 The Precincts, Canterbury CT1 2EH.
Tickets £19.25 (this includes a £1.25 per ticket booking fee. Schools do not pay a booking fee, if booking in person or over the phone. An extra charge of £1 applies if tickets are posted). Available from the Canterbury Ticket Shop  01227 787787.  It is not possible to reserve seats and tickets cannot be refunded or exchanged.
Due to extensive restoration works within the Cathedral Precincts, only limited disabled parking is available by application to the Cathedral 01227 762862. For all other parking, please refer to the Canterbury City Council website www.canterbury.gov.uk.