Festival of Archaeology Graffiti Tours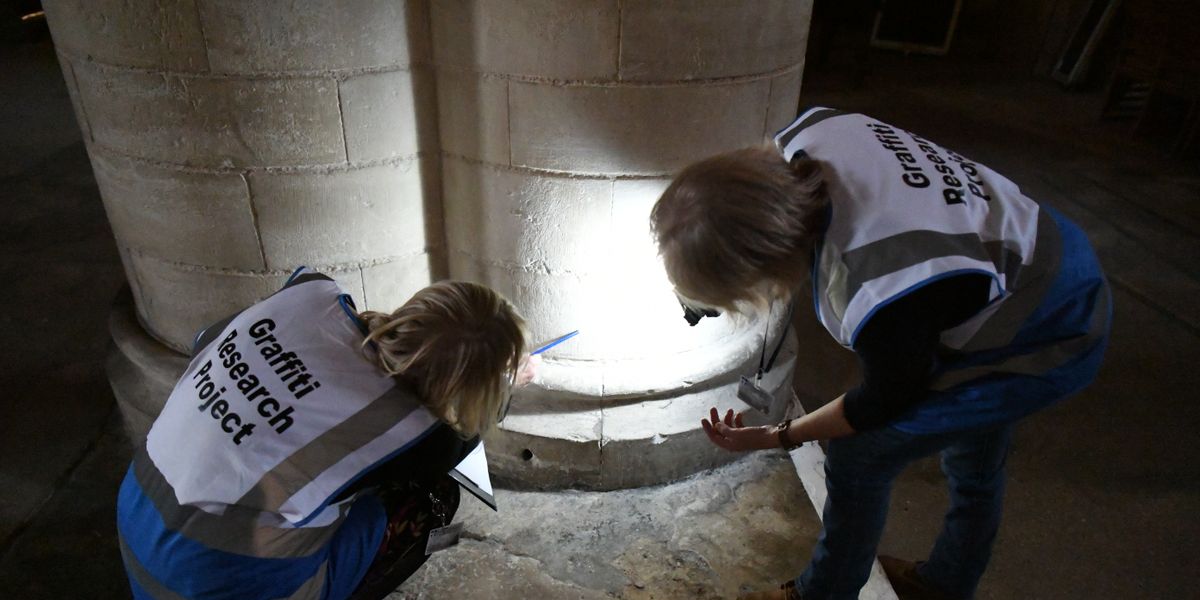 Canterbury Cathedral is excited to celebrate the Festival of Archaeology this year by exploring historic graffiti.
Join us for a series of after hours tours led by our Graffiti Researcher volunteer team which will shine a light on the historic graffiti that can be found in the Cathedral.
Four tour times will be available, and each tour will last 45 minutes. Book tickets here.
18:30 – 19:15 25 July
19:30 – 20:15 25 July
18:30 – 19:15 26 July
19:30 – 20:30 26 July
Please note there will be low light levels and due to the nature of the building, there are uneven surfaces.
If you have any questions, please contact the organisers at: journey@canterbury-cathedral.org
Share