Fauré Requiem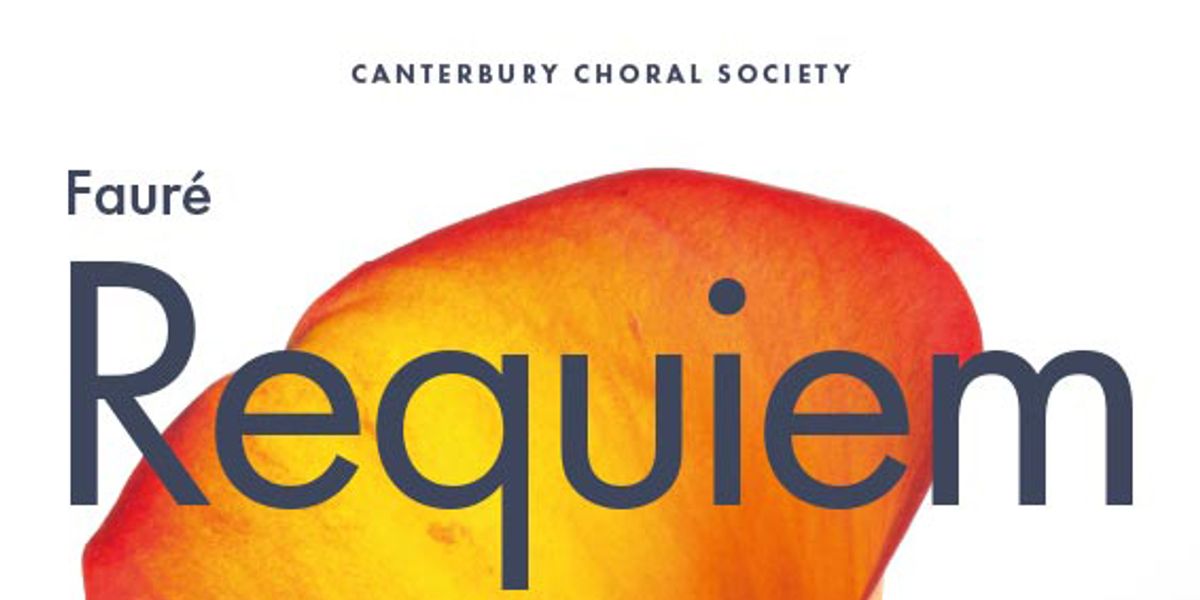 Canterbury Choral Society return to Canterbury Cathedral with the internationally-renowned English Chamber Orchestra (ECO) – the world's most recorded orchestra, for this concert of much-loved works.
Fauré's Requiem has for long been admired for its understated depth, lyrical warmth and intensity – less obviously dramatic than Verdi and Brahms, but of an equal stature, and a favourite for choir singers.
The concert will feature other much-loved works including Schubert's enchanting Mass in G, Mendelssohn Hear my Prayer (O for the Wings of a Dove), and Wagner Siegfried Idyll.
Tickets available, here.
Share