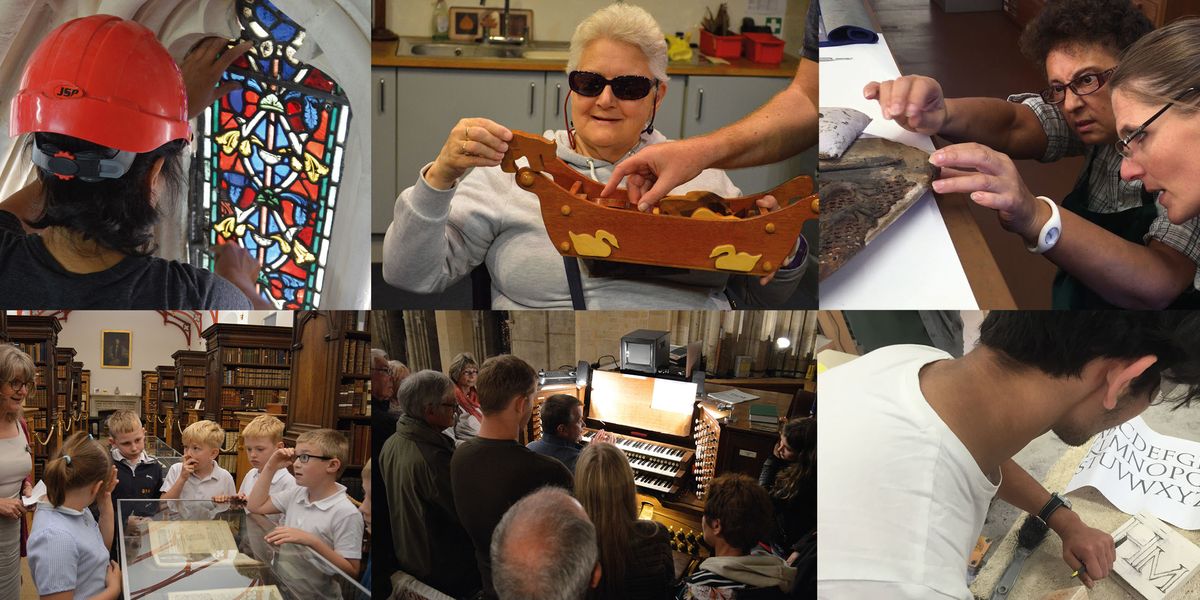 Discover more about the Cathedral's £24.7 million journey of restoration and development at an open event to which all are welcome.
Find out how over the next four years the Cathedral's West Towers, the leaking Nave roof, and the Cathedral main entrance, Christ Church Gate, will be repaired and restored. Funded by the Heritage Lottery Fund (£13.8 million) and donations from private and charitable sources (£10.9 million) through the Cathedral Trust and the Friends of Canterbury Cathedral, the work will also include landscaping the Cathedral grounds (Precincts) at the west end to enable better access and enhance their appearance.
Come and see the artist's impressions of the Welcome Centre and free-to-enter viewing gallery, which will be the new location for information, ticketing, interpretation and the Cathedral shop and will have an entrance from the city's Buttermarket. There will also be a brand new, purpose-built community space to support a programme of learning and community engagement activities.
Learn more about how The Canterbury Journey is working to open up the Cathedral collections to a larger audience both online and in new exhibition spaces and the new Pilgrim Pass which will replace the existing resident pass scheme.
Explore Your Cathedral is also the opportunity to talk to those repairing and replacing stone and visitors will be able to try out some masonry skills. The artists and conservators of the Cathedral's Stained Glass Studio will be showcasing their work and the hugely knowledgeable Visits team will be on hand to give tours. The gardeners will be demonstrating how the plant world is keeping up with technology and a visit to the organ loft will reveal how the musicians create such beautiful music. The virgers will show how their work behind-the-scenes ensures that worship and other events continue throughout the day and many other volunteers and departments who contribute to the life of the Cathedral will be taking part.
Refreshments will be available and most activities will continue during Evensong at 17:30 to which visitors are warmly invited. The evening will include singing by the girls of the Cathedral Choir at 20:40 and will conclude with a service of Compline.