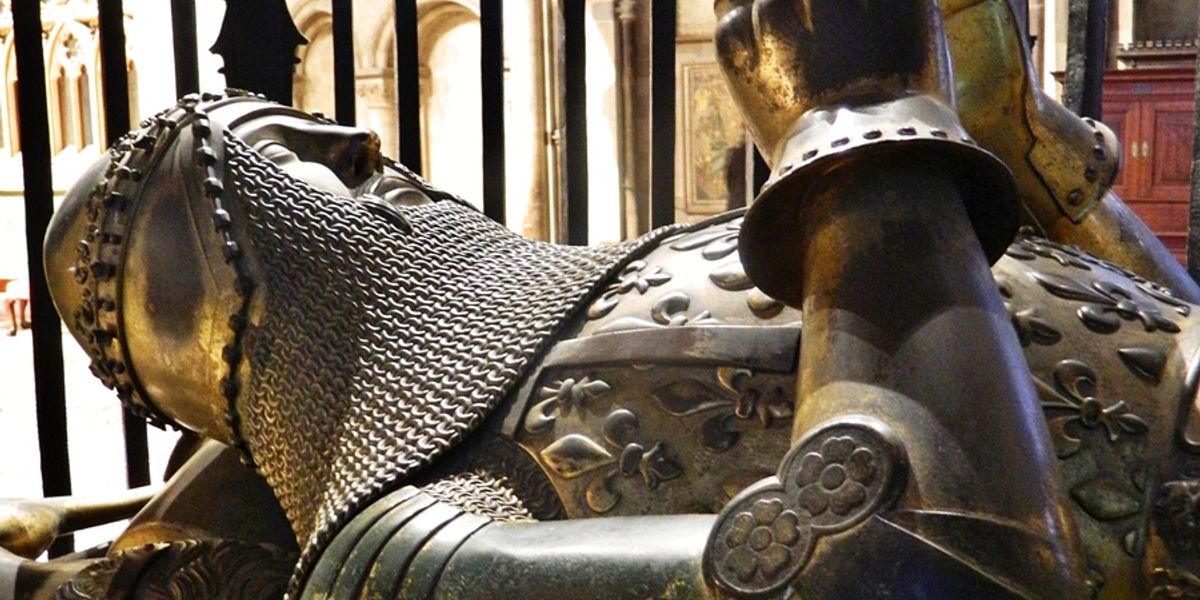 This conference will explore the Black Prince whose tomb is in the Cathedral's Trinity Chapel and is part of a wider project to preserve and research the material culture of the Black Prince. It is supported by the Heritage Lottery Fund through The Canterbury Journey project.
The aim is to explore and appraise current and developing studies of the Black Prince, his life, his influence past and present, and to contextualise him within the Cathedral setting. A keynote address will be complemented by a series of presentations and panel discussions and unique and unusual access to the architecture of the Cathedral.
Further information, including how to book for the conference, will be published in spring 2017.