Church, Saints and Seals: 1150-1300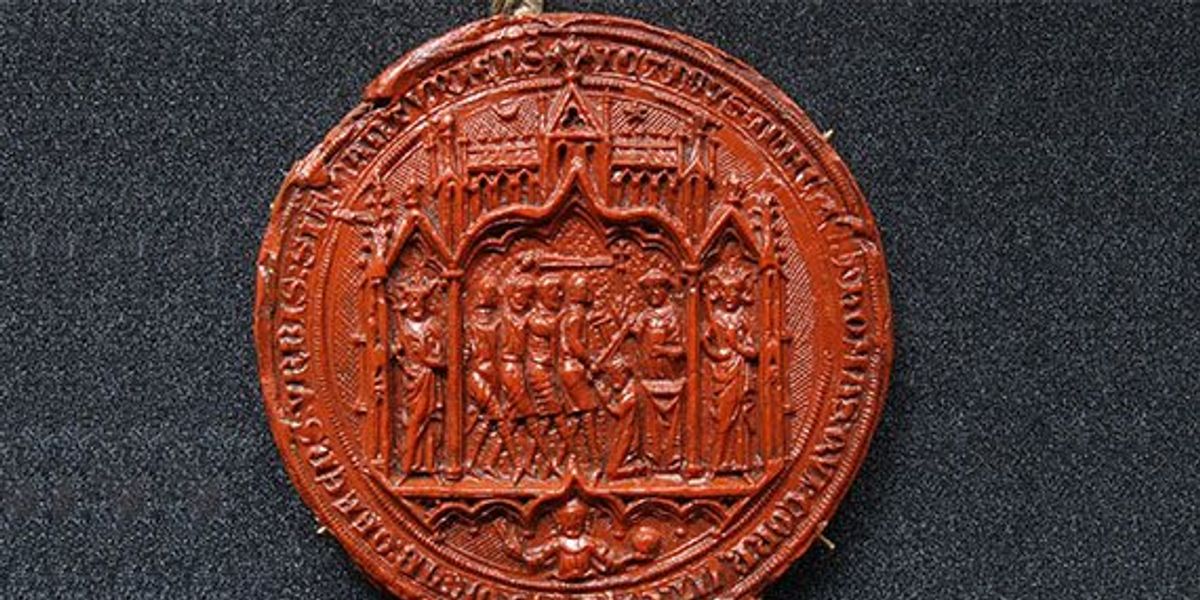 This one-day conference combines presentations by experts on seals with a visit to the Cathedral Archives and Conservation Studio.
Speakers will discuss the iconography of seals, including representations of sacred buildings and Becket's murder, as well as the materiality of seals and sealing practices.
Tickets:
Full price (including lunch) £50
CCCU and Kent University students (including lunch) £25
Book here.
This event is part of our 2020 commemorations, marking the dual anniversaries of Becket's murder 850 years ago and the translation of his body from a tomb in the Crypt to a magnificent shrine in the Trinity Chapel 800 years ago.
Becket2020 is a programme of events developed by partners from across the UK to commemorate the remarkable life and death of Thomas Becket. View all events here.
Share